Laminated Veneer Lumber, which is abbreviated as LVL, is a familiar term, and probably way more familiar to seasoned DIYers and the experts in the lumber field.
However, for the newbies who are blank on the matter, the simplest definition of LVL would be, thin veneer layers that are bonded together to form large columns and beams.
The layers of LVL make it pretty robust and force-withstanding. It is hence strong enough to carry the full load of the house. Unfortunately, some homeowners have taken to other substitutes of LVL and the demand has therefore gone down. But, this is not to say it is not in use anymore, since most people still prefer it. Besides, its strength has never been better and it is still among the number one construction beams. Let's look at some of the top laminated veneer lumber brands.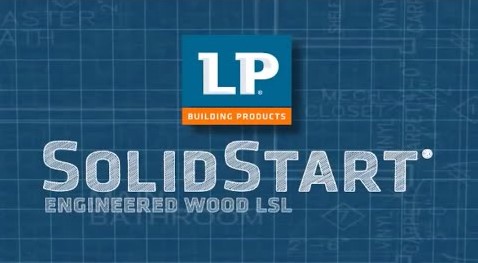 LP is known for its high-quality products and its LVL brand is of no exception at all. The company has done a remarkable job with the layering of the veneers and ensured its robustness equals both light and heavy-duty applications. Besides the strength, LP has also made available the LVL in a range of sizes. This saves you the trouble of having to cut longer beams into smaller ones when the need arises.
Additionally, the utilization of SiteCote was a masterpiece idea since it improves the water resistance ability of the beams. The exterior-grade adhesives used in the processing stage also enhances its dimensional stability is.  Even better, the Solidstart LVL comes with a lifetime limited warranty.
LP makes studs, joists, rim boards, beams, garage and window, and door headers. The products are available in various stores, with the best deals at the likes of Sherwood Lumber
 ROSEBURG RIGIDLAM® LVL 

Just as LP, Roseburg also does a good job at making laminated veneer lumber. In fact, it is the most popular in South-Central Oregon and has been in business for 80 years.
While it's a good brand, Rigidlam still has a few areas to improve on; making it second to LP Solidstart. Besides, compared to LP, Roseburg makes fewer types of products. This could be inconvenient for customers who may want to purchase at ones and in one place. LP Solidstart also seems to beat it when it comes to water resistance abilities.
Roseburg makes beams headers, studs, rim-boards, columns, and stair stringers and you can find it from your local lumber store.
BOISE CASCADE VERSALAM®

Versalam is Boise Cascade's LVL brand. Having hit the market in the earlier years, it has gained a good number of customers. It has also established quite a number of distribution centers.
Versalam has a number of products in its name, that is, beams, studs, joists, headers, rim boards, and staircase stringers.
However, Versalam Laminated Veneer Lumber can be a little more costly than the other LVL brands. Therefore, if you are on a tight budget, you might want to consider other options. For instance, LP Solidstart which is equally convenient, durable, versatile and also functional.
These are the top laminated veneer lumber brands, and as usual, it is entirely the customer's place to choose what works best for him/her. But, it's also important to choose wisely as you consider factors like the cost, the dimensional stability, the strength.