LUMBER NUMBERS
Lumber Numbers provides a lumber market perspective and lumber price analysis you won't find anywhere else. That's because we take the lumber market apart stick by stick; by species, grade, dimension, and length.
Traders use our unique Relative Price Charts to lower their lumber inventory cost and reduce their inventory risk.

Hedgers and lumber futures traders use them to develop basis trading opportunities and provide forward pricing to their customers.

Sawmills use relative price data to help manage their inventory and order file.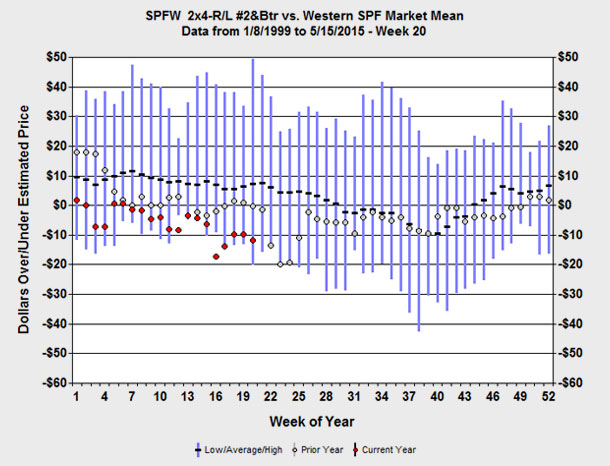 Lumber Price information used by Lumber Numbers from Random Lengths Weekly Price Guide.
Use by Lumber Numbers is with permission granted by Random Lengths Publications, Inc., Eugene Oregon.*