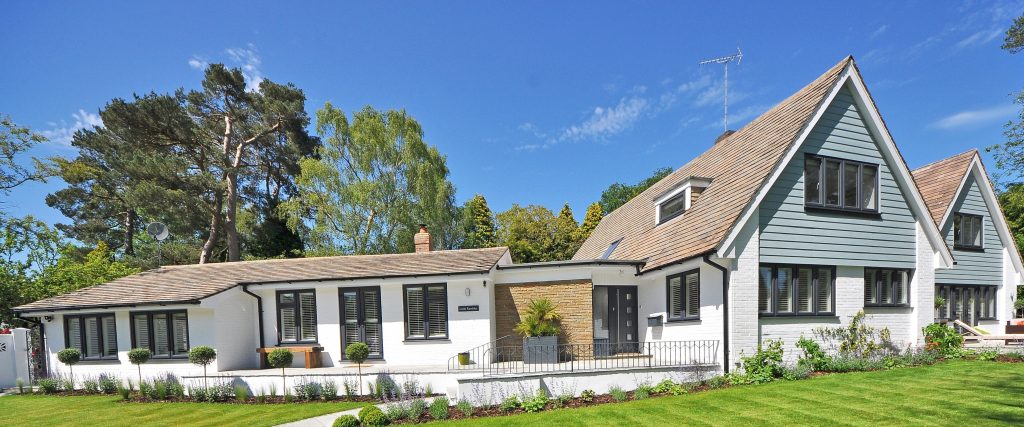 There have been major advancements in the siding industry. The change is evident both in the number of materials in the current market and the quality they offer. Among the many that have been in the market are four top exterior siding materials worth considering. They include Engineered Wood, Vinyl, Fiber-cement, and Natural Wood Siding.
Before we discuss the mentioned materials, it is important to note that choosing a siding material requires more than a low price and aesthetic value. Instead, it also entails determining the resilience of the material to water damage, its durability, the cost of maintenance, its ease of installation, among others. Here are some brief details about the top materials.
Engineered wood siding is arguably one of the fastest-growing top exterior siding materials in North America right now. Sometimes also referred to as manufactured or composite wood, it is a less costly version of natural wood. It gives an impression similar to the natural wood in terms of aesthetics but boasts some major advantages. With the advancement in technology from manufacturers like KWP ECO-SIDE, engineered wood does a much better job resisting mold, rot, pests, and fire than natural wood. Most brands are also backed by a warranty which is something you don't always receive with natural wood. Some brands of engineered wood have even gone so far as to take the painting of the product in house. They have also introduced warranties on both paint and parts.
It's important to understand that Engineered wood is not only growing at the cost of natural wood. It is displacing most siding categories for the reasons of superior aesthetic, ease of install, low costs, and long term durability. Engineered wood is usually around half the weight of Fiber Cement. This makes install more attractive to some installers. Besides, it contains no silica dust like fiber cement products; which has been a point of contention with some homeowners and builders.
A closer look at engineered wood
The manufacture of engineered wood entails the mixing of four significant materials, starting with fiber or strands. The mixture also includes wax to increase waterproofness and Zinc borate to reduce the susceptibility to rot by water damage.
The mixing of the products is then followed by pressing them into panels, after which they undergo factory-finishing or priming. KWP is one of the most known brands of engineered wood.
One potential downside to Engineered wood siding is that it is not as economical as some lower end vinyl siding options so depending on your budget it is not always viable. Where engineered siding has seen its biggest lift is on first and second move-up homes and in new construction homes above entry-level homes in a geographic region.
Vinyl Siding
Vinyl is a plastic-like product falling among the top exterior siding materials, thanks to its affordability and high durability. The cost of basic vinyl ranges between $4 to $7.5 and compared to other materials, this is a significantly low price range.
The primary ingredient in the manufacture of vinyl is Polyvinyl Chloride. Other ingredients include pigment to produce color, and acrylics to enhance the robustness.
One of the potential negatives with vinyl siding is that you may experience fade of the product. Vinyl is also susceptible to heat so melting and warping can be an issue under the wrong circumstances. The turn off of some homeowners about vinyl is also that it hardly bares the authentic looks of real wood.
Natural wood
Natural wood once topped the A-list of top exterior siding materials. With the advancement of technology in composite based sidings, natural wood has lost some market share. Advantages of Natural wood siding are authenticity and aesthetics. The potential downside to natural wood is warping, mold, pests, fire, and maintenance. Many natural wood sidings are void of a warranty.
Fiber-cement siding
Last but not least, is Fiber-cement siding which has gained popularity about 10 years ago. Its stronghold qualities are the versatile look.
Fiber cement is the product of a mixture of water, portland cement, fly ash and wood pulp. After pressing the mixture into panels, the final product can be used as it is, primed or painted.
Some potential downside to Fiber Cement cladding are: Cost, installation, need for special tools, job site waste, and silica dust. Fiber cement also needs special products like efflorescence which is not the case with some of these other options listed above.
There are other siding materials for your choosing. However, these are the top exterior siding materials with top qualities.