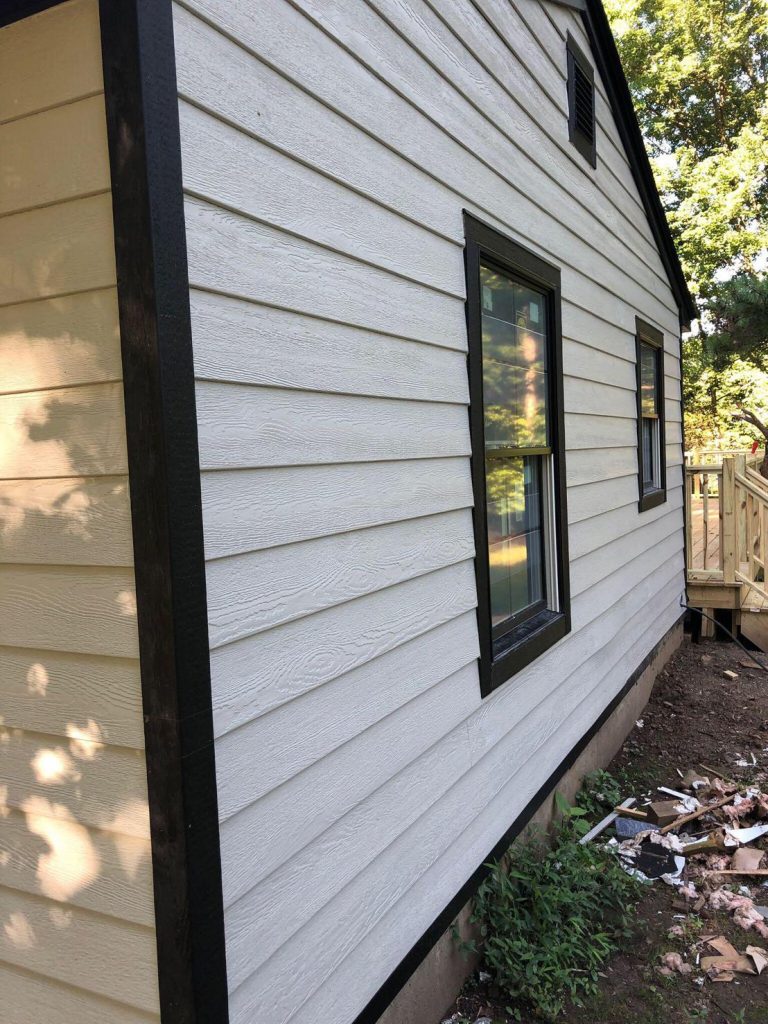 There are several siding materials for every homeowner's choosing. Each of these siding materials has unique properties that make it preferable to different people; which is why some people use vinyl siding, some natural wood and others, engineered wood. Technically, Natural wood is of higher maintenance, followed by vinyl siding, whose case is even worse in the extremely sunny or cold days like the coming winter. Engineered wood likewise has its cons, but its pros seem to be of more weight because first, it is low maintenance, it is easily available and it is not affected easily by external elements and changes in weather. It is also affordable and most brands, KWP for instance, have reasonable deals.
Anyway, whichever option you decide to go with, you should be on the lookout this winter to ensure that your siding is still intact and your house in perfect shape. Here are some of the most common siding problems to watch out for during winter.
1. Water penetration
This is perhaps the most common and frequent siding problem during winter. It is caused by ice build-ups in the eavestrough. The ice will then melt and backup underneath the siding. If this problem is not handled, it can cause serious structural damage.
This problem affects almost all siding materials. However, since vinyl is constructed with huge spaces (for contraction and expansion issues), icebergs tend to settle between them more than in other siding materials.
2. Loosened panels
The winter wind is usually very strong and it has immense force. Often, this wind is strong enough to dislodge one or two siding panels on vinyl siding. You should always repair overhanging lips as this could be a sign of a loosened panel. You could also spot a loosened panel by following the flapping noises (caused by wind) on your wall.
3. Cracks or holes
This is another problem frequent with vinyl siding. When snow is thrown at fast speed on vinyl siding, it will crack. The situation is even worse during winter when the vinyl is more brittle. This hardly happens with the engineered wood or natural wood sidings. Misfired snowballs with ice and winter wind-whipped debris could also cause this.
4. Denting
Denting is most frequent with aluminum siding. Just like cracks on the vinyl, denting is also caused by physical impact on the aluminum siding. Since we are talking about winter, you should watch out for snowballs, wind-whipped debris, and ice. Aluminum is possibly the only siding with the denting problem.
5. Rotting
This is one problem which is most common with wood siding, especially with the natural wood. It is usually caused by extreme exposure of the siding to a lot of moisture. Because of the 24/7 moisture during winter, this problem is frequent and might cause significant damage if not handled. The good news is, priming, painting and proper installation are good enough tricks to avoid this problem.
These are the most common siding problems to watch out for during winter. So, whether your house has vinyl, aluminum, natural wood or engineered wood siding, it is important that you be aware and on the lookout for these problems. But, if you are a soon to be homeowner, you might want to consider engineered wood and get to use some of the most reputable siding material brands; the likes of KWP.