ClipStone
Mortarless Stone Veneer You Install Yourself

It's That Easy
Mortarless Stone Veneer You Install Yourself
If you can put a screw into the wall, you can install ClipStone. Since no mortar is needed, you'll notice there is little mess to clean up once your project is completed.
If you can put a screw into a wall, you can install ClipStone. It's that easy.
Finally, there is a no mortar no mess, easy-to-install stone veneer. It's simple and it's beautiful. ClipStone gives your home that elegance and charm you've always wanted, but didn't want the hassle and mess.
Choose from the Ledgestone or ProStack style in a color that is sure to add warmth and beauty to your home, or even mix and match styles to create your own custom look.
LEDGESTONE
PROSTACK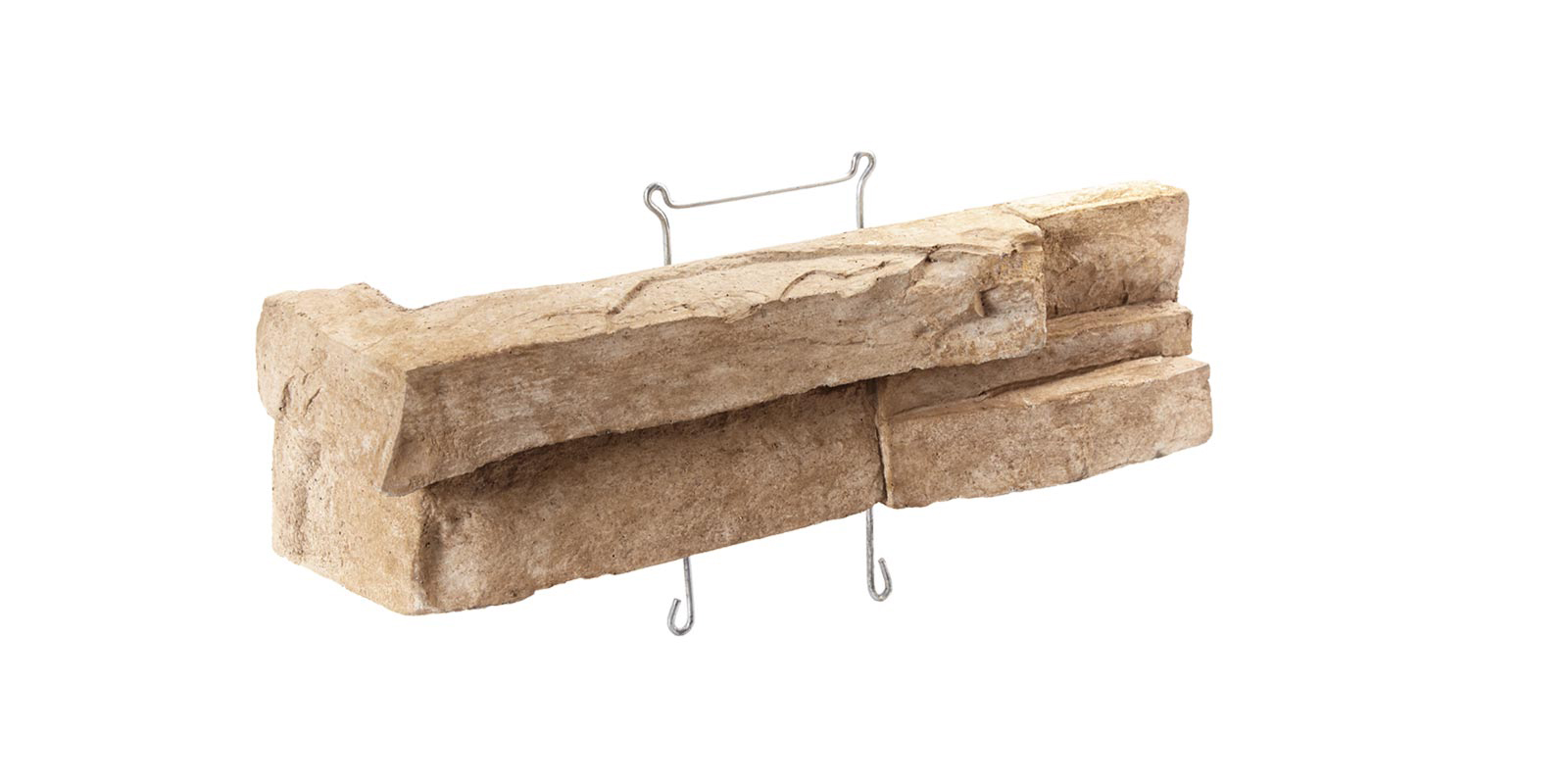 The Perfect Do-It-Yourself solution for beautiful columns and caps
Transform any ordinary post or column structure into a beautiful and elegant stone column. Simple and easy to install around an existing post. No mortar needed.
PROSTACK
NORTHERN LEDGE
CAP STONES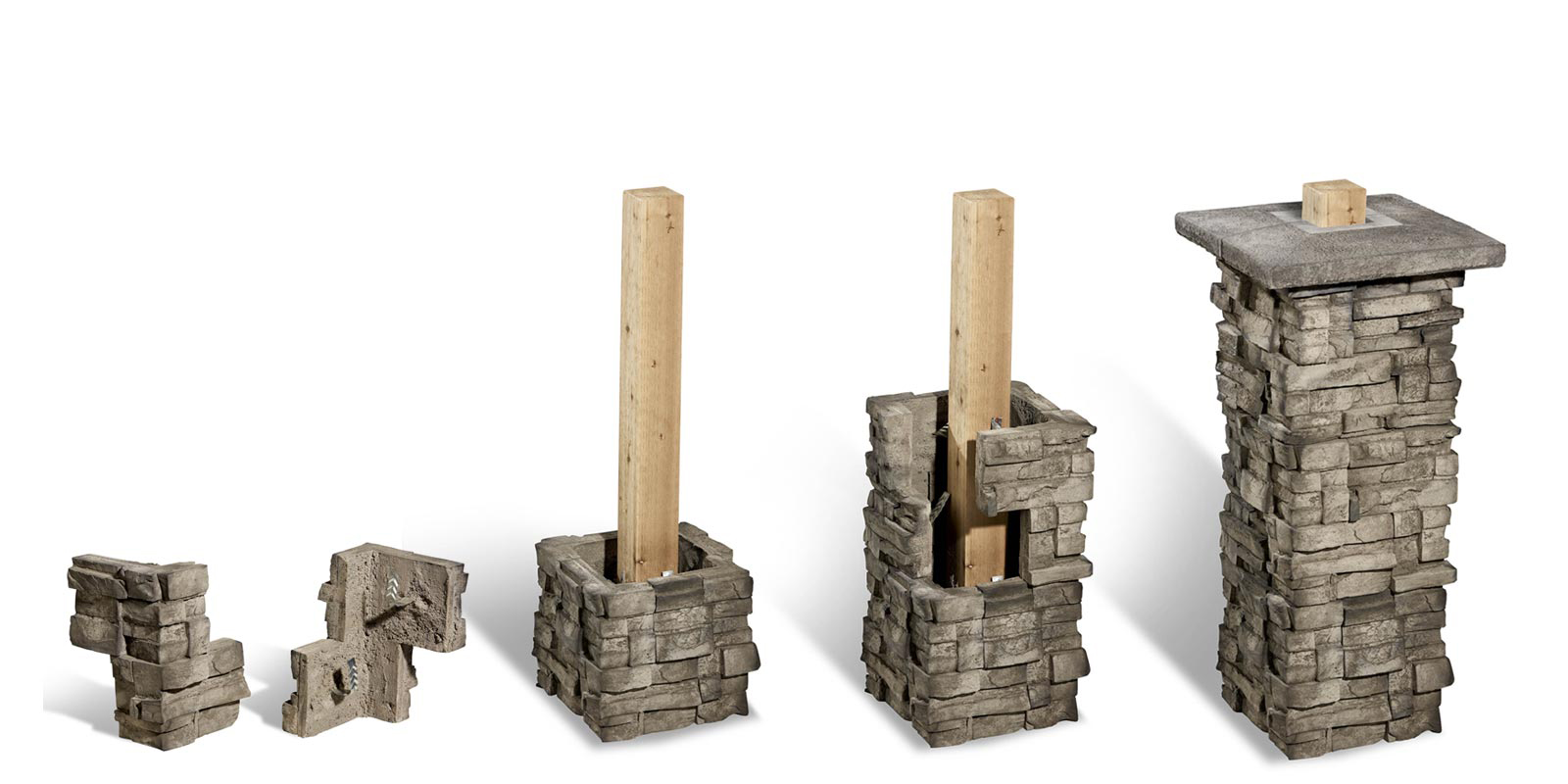 Step-By-Step Video
This detailed 10 minute step-by-step video shows you exactly what you need to do from prepping your wall space, to the tools you'll need, to measuring your project space, to installing ClipStone properly.
INSTALLATION
TIPS & TRICKS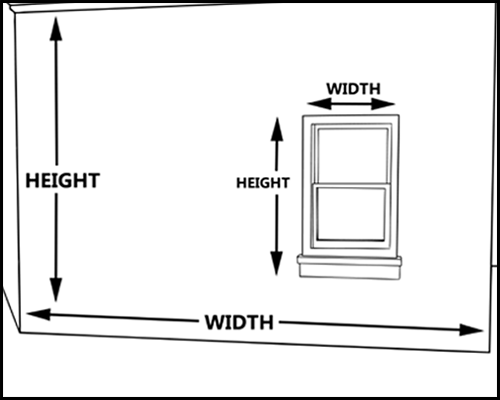 1. Measure Your Project
Measure the space you'll be installing ClipStone to determine how much you will need to purchase.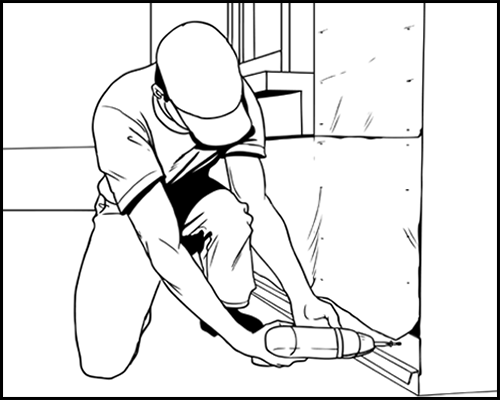 2. Attach Starter Strip
Attach starter strip 1″ below the bottom of where your stone will start making sure starter strip is level.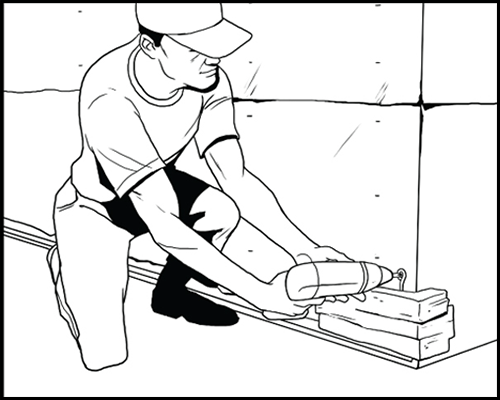 3. Install ClipStone
With your power driver, use 1.25" screws in each visible eyehole.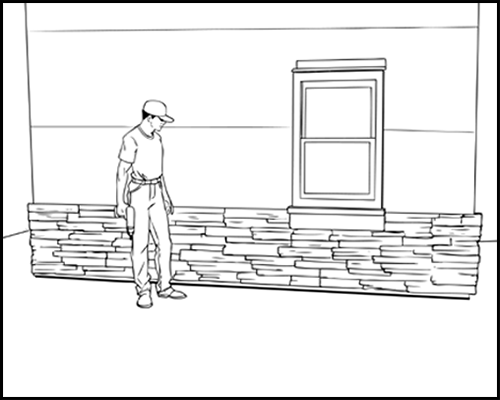 4. Enjoy ClipStone
Step back and enjoy the view for years and years to come.
Installing Inside Corners
Have you encountered an inside corner as part of your ClipStone project? Never fear! Proper installation of the inside corner stones is very simple – just follow one easy trick!
Keeping Outside Corners Straight and in Line
Worried about keeping your ClipStone corner pieces straight and in line? Here's how to inspect those corner pieces, and adjust them if necessary. It's that easy!
Install Water table Sills Under A Window
Water table sills are a wonderful accent piece to cap off a wainscot. Featuring a nice raised profile, they're as easy to install as regular ClipStone pieces. Here's how to get started!
How to Properly Cut ClipStone and Adhere to Top Row
With just about every ClipStone project, you'll have to cut stone at some point. No worries! Watch this short video and learn how to cut stone properly for the top row and install it for a secure fit. It's so easy!
Straightening Stones and Fixing Small Gaps
Making sure your ClipStone is straight and level is very simple. Follow these easy tips to a beautiful installation!
Installing An Outlet Stone Accessory
When your ClipStone project has an outlet or electrical box within it, use our decorative Outlet Stone accessory piece for a professional finish and beautiful look to your wall.
Installing ClipStone In A Gable
If your ClipStone project has a gable, here's a trick to show you how to properly measure and cut the exact angle you need on your stone so it's flush and secure.
Installing Cut Pieces
More than likely, you'll have to cut a stone or two when installing ClipStone on your project. Installing and hiding the cut side on that piece is easy to do by following these simple tips!
Installing Outside Corners
When your ClipStone project has an outside corner, you want to make sure the corner pieces are installed correctly so your wall has the most professional look to it. Just follow these tips and you'll see how easy it is!
The Correct Screw To Use In Installation
Using the correct type of screw is essential when installing ClipStone onto your project. We recommend you use a #8 thread galvanized screw that is 1″ to 1-1/4″ long with a flat head.
Installing Universal Trim Stone
Installing the ClipStone Universal Trim Stone piece is just as easy. Here are a couple of tips to help you finish off the sides of your project with a beautiful touch.