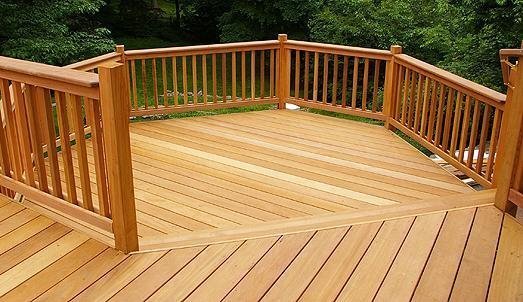 For a seasoned lumber user or dealer, dimensional lumber is a word that is heard every now and then. However, there are people who have no idea what dimensional lumber is. So, before we look at the standard lengths for dimensional lumber, let's see what it is.
What is dimensional lumber?
Dimensional lumber is lumber cut to standard and predefined sizes, according to depth and width but not according to length. To make them ready for use, dimensional lumber is usually sawn then planed. Additionally, dimensional lumber can always be in rough texture or smoothened to fit the user's taste and the task in question.
One of the top advantages 0f dimensional lumber is its consistent sizing, making it regular in constructing buildings and a preference for many.
Other important aspects you need to know beforehand are nominal and actual dimensions.
Nominal and actual dimensions
Using the simplest explanation, nominal means something that is not expressed as is, while actual means expressed as is. For instance, using the most popular dimensional lumber, two-by-four, the nominal dimensions are 2-by-4. However, the actual dimensions are 1 1/2 inches by 3 1/2 inches. The change in dimensions usually results because of the milling processes the lumber is taken through and sometimes because of the size of the saw blade. Therefore, nominal dimensions are 1/2 inches more than the actual.
Nominal and actual dimensions only apply to the width and depth but not the length. Also, they are only applicable in cases of softwoods like Doug-fir, Hem-fir, and Spruce.
Standard lengths for dimensional lumber
When the dimensions of lumber are written, the last one out of the three is usually the length and unlike the thickness and depth, the length is normally the length. In 2 in. x  4 in. x  8 ft, 8 represents the length of the lumber.
1. Common wall construction lengths
8 ft-16 ft, 18 ft-20 ft
The most common lengths used in wall plating, window and door framing and bracing range between 8 ft and 16 ft. The other lengths of 18 ft to 20 ft are rarely stocked and rarely used because they are only usable in few unusual cases. Wall construction commonly requires 2-by-6 and 2-by-4 lumber.
2. Wall studs
92 5/8 inches, 104 5/8 inches, 116 5/8 inches
The wall studs are also not definite. You can choose to either use 92 5/8 inches stud or 104 5/8 inches stud, depending on the height of your wall. The former is used with the 8-foot walls and the latter for the 9-foot walls. For the few cases of 10 feet, the pre-cut 116 5/8 inches stud is used. This also uses 2-by-4 and 2-by-6 lumber.
3. Floor joists
8 ft- 16 ft
The stock lengths used in wall framing are 8 ft to 16 ft, with the common one being 12 by 14 ft. There is no predefined way of placing the joists; whether in the direction of 12 or 14. However, a good and well-seasoned builder will be able to determine which way is the best way. For floor joists, 2-by-8 and 2-by-10 and above are used.
4. Special dimensional lengths
18 ft-24 ft
Though the above-mentioned dimensions are the most commonly used, there are cases when larger dimensions are required, like 2-by-1o and 2-by-12. Such dimensions go well with lengths of up to 24 ft. Because such dimensions and lengths can be difficult to transport, they are rarely produced. However, with an order, you can have them manufactured for you.
These are the standard lengths for dimensional lumber, plus their corresponding widths and depths. For more information not included here, you can always contact Sherwood Lumber to get more clarification and recommendation