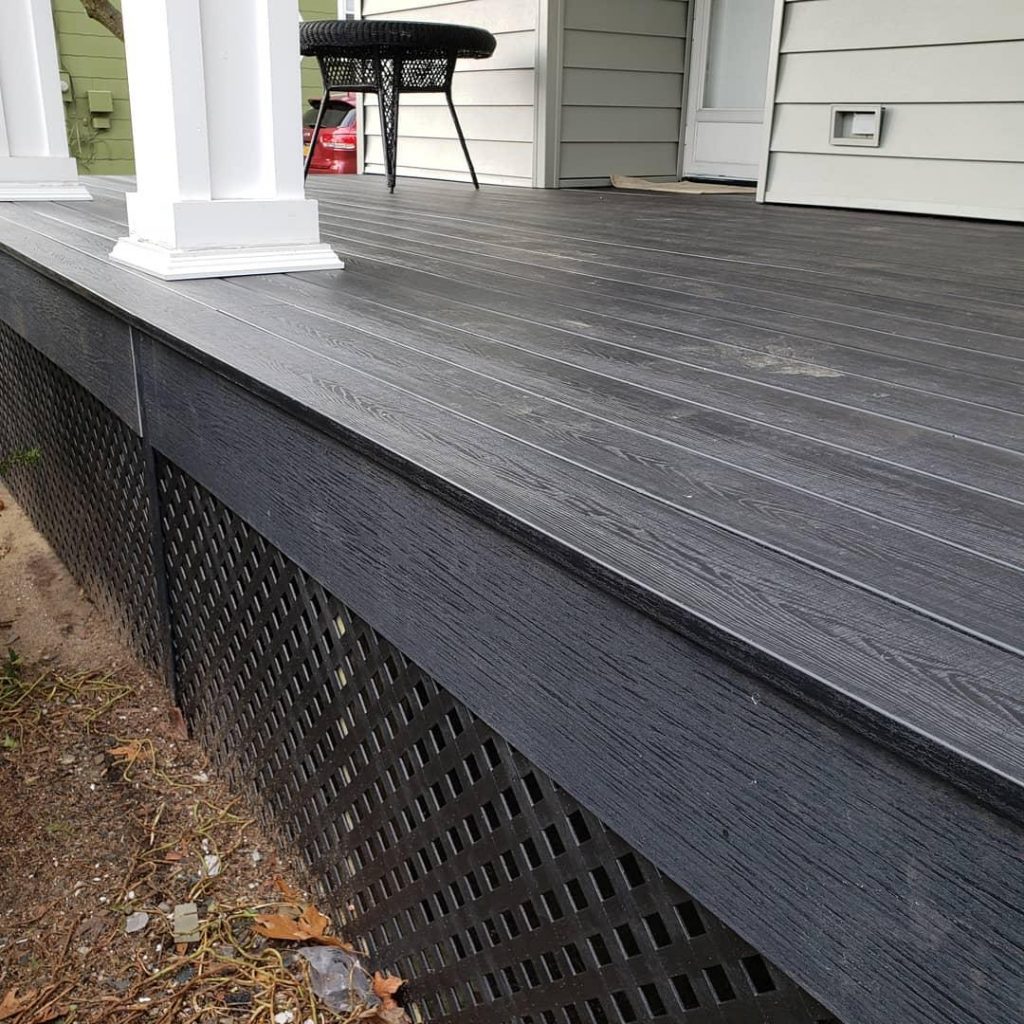 Sherwood lumber comes to you with the best outdoor solution for your deck. TIVA, the best outdoor decking product comes in three specialized products. Each product serves its own unique purpose. Sherwood Lumber provides TIVADEK, TIVADOK, and TIVACOAT and the manufacturer has conveniently designed each product to perform best in its own environments. Therefore, understanding and using TIVA building options/products will give you the best experience and look for your home. Sherwood Lumber also provides other premium products that you can find in the products section. Our TIVA product collection will unquestionably help your customers redefine their outdoor living.
TIVADEK
To begin with is TIVADEK, which is certainly the most popular. Apply this outdoor decking board and forget about maintenance problems. TIVADEK is among the best of premium boards currently available. Its core consists of carbon nanotechnology and the exterior has ASA Capstock, and this clearly explains why it has gained an edge over its competitors. Get your TIVADEK product today at Sherwood Lumber by becoming our vendor or customer and enjoy the following benefits:
Protect your deck from UV light and keep your deck shiny and looking new at all times.
Because TIVADEK is stain resistant, and because of this, you can forget about irritating stains from foodstuffs and drinks on your deck.
Scratch-resistant.
No need to worry about the harsh climate, and if you got a house out in the desert or in areas with harsh weather, here is our premium TIVADEK product.
Mold, moisture, and mildew resistant, which is more than a customer can ask for.
Sherwood Lumber is inspired by natural wood, luxury finishes; we offer you color choices you will not find anywhere else.
TIVADOK
This here is another incredible TIVA product and an entirely new classification/category of dock board. The long-awaited cellular PVC dock board is finally here! TIVADOK is the premium board for waterside applications and the best outdoor decking product that has customers rushing to get it. TIVADOK uses highly effective patented core technology, and this means no more fading, framing issues or rotting. The TIVADOK core is aluminum-reinforced and spans up to 24 inches.
Sherwood Lumber provides two signature colors, that is, Elmwood and Beechwood for TIVADOK. Beautiful coastal colors to add elegance and style in any waterside setting, and the best part is, it has ASA Capstock to give your dock the best color retention out there.
TIVADOK carries almost the same features as TIVADEK, and these features are, it withstands harsh climates, resists moisture, protects against scratches, resists stain, protects against UV light, and resists mold and mildew.
TIVA-COAT
TIVACOAT is a specialized high-performance waterproof membrane. It is a liquid applied on posts, joists, beams, etc. to make them waterproof. These are not the only applications of TIVA-Coat as it is usable on most outdoor structures. TIVA-Coat is a non-flammable liquid with high chemical, adhesion and UV resistance and no mold or other organic growths can thrive once you apply it.
In conclusion, TIVA has other series of products like the TIVADEK Fascia and TIVADEK Risers. All TIVADEK decking products come with a lifetime warranty which, however, extends only to the original purchaser/owner of the product. TIVA, the best outdoor decking product, is a revolutionary addition to the wood industry. Get yours at Sherwood Lumber today.