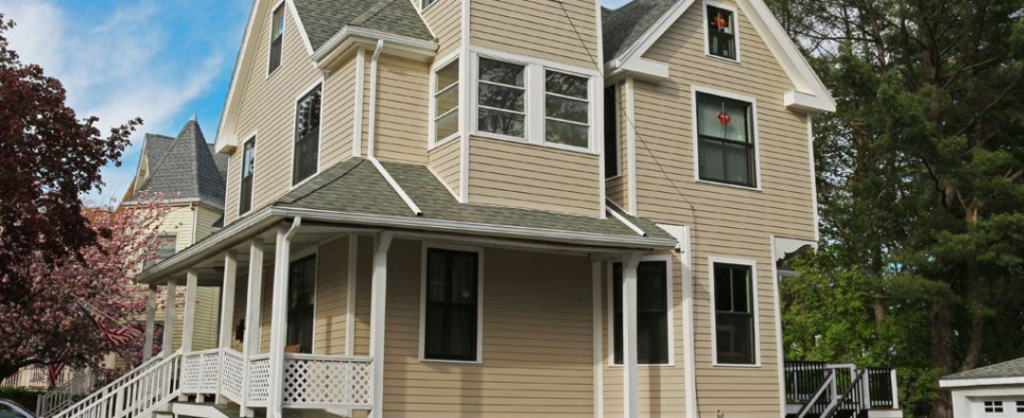 Just like any other home exterior structure, the composite sidings will also experience some problems from time to time. Depending on the type of material you are using to side your building, there will always be some exterior threats to its performance. Such include weather damage, impact damage, fire damage, and even the lifespan of the siding.
We are going to look at the composite siding problems and how you can best handle them without incurring too many expenses.
Threats Associated With Composite Siding
1. Moisture Damage
Generally, composite siding is not susceptible to moisture damage. But keeping in mind that there are different companies and brands which use different quality of materials to make the same product, anything is possible.  Once moisture damages your siding, the only solution to the problem would be to replace the damaged boards with new ones. This in the long run would be very costly.
The best solution would be to get your sidings from very reputable companies and brands. Siding brands like Everlast siding are of to quality and the least susceptible to moisture damage.
2. Poor Installation
One of the major composite siding problems is poor installation. Some homeowners go for installation companies without minding their reputation and this really costs them. It is very certain that not all companies have qualified professionals and therefore it is upon you to look for an installation expert.
Poor installation exposes your composite siding to risks of damage and you will have to repair your siding from time to time. In this case, the best solution would probably be to have an expert who will carry out the installation conveniently. You can only find such experts in reputable companies.
3. Improper Insulation
This siding problem is also very common with many siding materials. There are siding options with proper insulation and also others that totally lack the insulation property. Sidings such as fiber cement lack proper insulation property.
On the other hand, composite sidings offer proper insulation. But then again it all comes down to the manufacturing company. Some composite siding manufacturing companies do not do proper insulation. So, while the type of siding matters, the manufacturing company also does.
This is why it is necessary to consult a professional or do thorough research before deciding on a specific siding option.  Brands like Everlast Composite Siding can insulate your rooms effectively and protect your family and property from the harsh weather.
These are the common composite siding problems and how best you can solve them. The big deal in each of these cases is the brand of siding that you use on your house. Otherwise, so long as you have made the right choice, you will have no problem with your siding. You will need not to look for professionals to come and repair your siding every now and again.