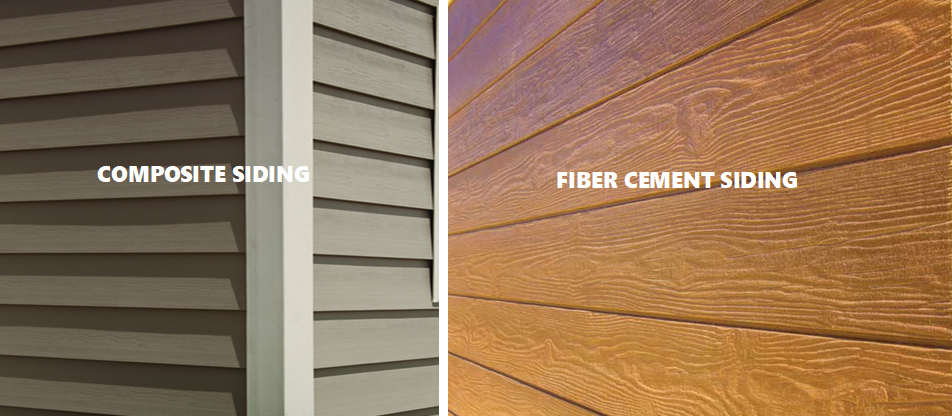 Which is the best option: composite siding vs fiber cement?
Choosing the best siding material is very confusing today because there are so many types available in the market. Different companies are coming up with sidings of different materials and different qualities. You, therefore, need to be very careful and cautious whenever you are purchasing a siding material for your house. As a responsible homeowner, you need to consider the design of your house as well as its background.
This will help you in choosing the right color and design of the siding that you want to purchase. Speaking of siding materials, we are going to look at composite siding vs fiber cement and decide on which one to go with. We are going to look at their installation, durability, appearance, and performance.
Siding Installation
The process of installing composite siding vs fiber cement is very different. In the case of composite siding, we are dealing with boards and these boards are very easy to install. It is just a matter of nailing them one after the other. You can nail them either horizontally or vertically depending on your preference.
For fiber cement, you have a lot of work to do in the installation process. Moreover, the product is very heavy and it will take you time before you finish installing the siding. The labor cost is thus higher.
Durability
Both composite siding and fiber cement are not easily susceptible to moisture damage. However, after a while of use, fiber cement could become susceptible to damage by prolonged moisture. With time you will realize that your siding begins to crack, and this will tamper with its insulation property. This occurs due to the expansion and contraction property of fiber cement.
For composite siding, you need not worry about cracks because you won't come across any. These sidings are very durable and can last for over 30 years without you having to look for replacement or repairs. They are not affected by moisture, insects, and even harsh weather conditions. So long as you maintain your siding properly, it will guarantee long-lasting performance.
Siding Appearance
The seamless appearance of composite siding is incomparable to that of any type of siding. Composite siding is easy to work on and you can decide to paint it any color you prefer. On the other hand, fiber cement is rigid and very difficult to work on. That's why you will find many houses having the same color and design for their fiber cement siding. So, depending on your taste, you should go for what you prefer.
What To Go For, Composite Siding or Fiber Cement?
All in all, every homeowner should know the features of the type of siding that he or she wants. In order to get the best and high-quality siding, you should do proper research and go through several articles. This will enlighten you on the best siding material and siding brand.
From our comparison of composite siding vs fiber cement, composite's benefits seem to overweigh those of fiber cement. If you would want to purchase composite siding, Sherwood lumber would be the best place to get the high-quality Everlast Composite Siding.