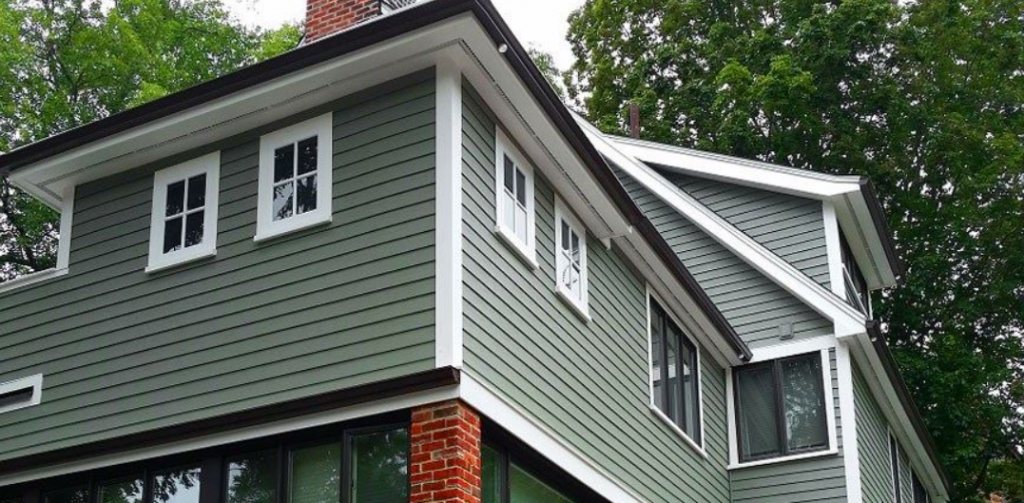 Winter is a different season and not just any siding can pull through it. It requires, not just a siding material but every building material that can withstand the cold weather without any damage. It is not very easy to determine such a type of siding. That's why you need to carry out appropriate research whenever you are choosing your siding for winter.
Different companies deal in different siding material and each of them performs effectively under different circumstances. We are going to look at the siding materials which would protect your property despite the harsh winter conditions.
1. Composite Siding
Composite siding is so far the best siding option for any kind of environment. These sidings perform perfectly under both warm and cold weather conditions. This is simply because of its top quality manufacture, longevity, and resistance to both moisture damage, snow damage and even fire damage.
Moreover, the siding will always keep your house warm during the cold summers due to its perfect insulation. An incredible composite siding worth trying is Sherwood's Everlast Composite Siding. It is above any other siding in terms of quality and many homeowners tend to prefer it.
2. Engineered Wood Siding
Just like composite siding, engineered wood siding is also a perfect winter siding option. It is an upgraded wood siding material that can withstand harsh weather conditions.
You cannot compare its performance with that of natural wood and it is becoming one of the best choices in the market. This siding is also resistant to mold and mildew and does not need constant maintenance. All you should do is clear of the snow deposits along the boards to avoid unnecessary damage.
The best part is, with engineered wood, you get the durability and resistance as well as the appealing aesthetics of natural wood.
3. Fiber Cement Siding
Fiber cement is a mixture of clay, cement, sand, and wood fiber. It is termite-proof, rot resistant, and fire resistant. It does not crack or warp in extreme temperatures and it also needs low maintenance. You can consider it when choosing your siding for winter. 
However, with time the siding will crack and allow moisture into the building, which will require sealing. Moreover, the siding takes a lot of time and money to install since there will be a need for ventilation, respirators, and other body shields. The installation labor costs could also be higher.
4. Steel Siding
Steel siding is also one of the best and it can last for about 50 years under proper maintenance. This siding option also performs effectively under any type of weather conditions.
A downside though, is that, whenever dents occur on a steel siding, the damage will be permanent and the only option will be to replace your siding. And typically with steel, if not coated well, it may rust or corrode.
Choosing your siding for winter is very important and once you've made the right choice, you need not worry further. Some of the brands worth trying are Everlast composite siding, KWP engineered wood siding among others.