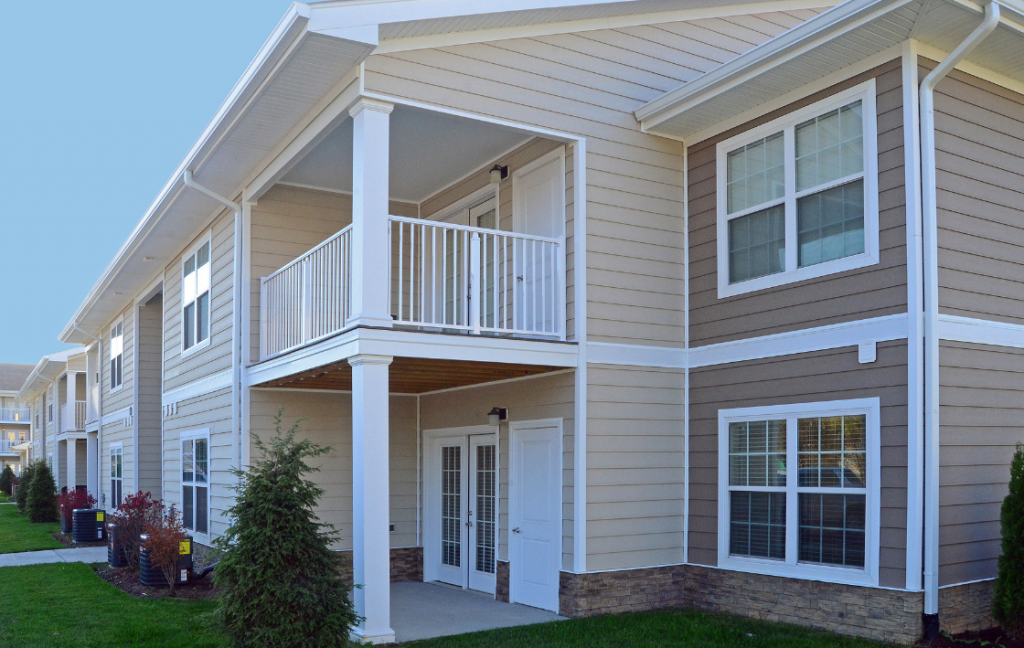 Choosing the right siding material for your specific climate is an important decision. This is because it can pay dividends for many years to come in protecting your home and maintaining its beauty. Hence, we will be looking at Composite Siding in Every Climate, focusing on Everlast siding.
Whether you live in a hot, arid region with scorching summer temperatures or a colder climate with significant seasonal snowfall and ice, your home needs an exterior cladding that will not break down, experience significant fading, crack, or otherwise require costly time-consuming yearly maintenance.
A sizeable portion of the American population lives in areas that experience hot summers and cold and snowy winters. Consequently, they must build their homes with materials that can perform in all weather types. Everlast® composite siding is a product of Chelsea Building Products. It excels in warm, sunny climates and in the blistering cold, making it a preferable choice for external cladding no matter where you live. So, let's get into the details of our topic "Composite Siding in Every Climate."
Fade and Weather Resistance
Everlast siding provides superior fade and weather resistance. Its 15 rich, deep colors all feature a UV-stable acrylic capstock. This material science allows Everlast to resist the fading that is common for materials subject to long-term exposure to the sun's powerful UV rays.
The siding is also highly water-resistant, so heavy rains (like in the Pacific Northwest) are no match for Everlast. Moreover, Everlast's composition contains no organic material, preventing it from swelling, bowing, rotting, or experiencing significant expansion or contraction – a benefit that is especially important during winter's inevitable freeze-thaw cycles. As an added assurance, the Everlast siding system's innovative installation method helps accommodate any expansion or contraction that may occur.
Regarding long-term durability, the siding's unique combination of inorganic minerals, polymer resins, and an acrylic capstock with highly weatherable colorants allows it to far surpass the expected lifespan of traditional vinyl, engineered wood, real wood, or fiber cement.
Real Wood Appearance Meets Enhanced Durability
Due to its CedarTouch® finish, Everlast siding's authentic appearance gives homeowners the look and feel of traditional, rough-sawn cedar without the negative attributes of real wood (e.g. continual repainting, rotting, and susceptibility to insect damage).
In addition, since real wood can fall victim to expansion in hot temperatures and contraction in cold temperatures, homeowners may begin to notice a warped exterior. Because Everlast contains no organic material, it will not warp. This makes it impermeable to attacks by wood-boring insects and other outdoor pests as well.
Magnificence Without the Maintenance
Unlike other siding materials, Everlast is not painted, nor will it ever need painting. Its acrylic capstock, available in 15 popular colors, is molecularly-fused to the plank's composite substrate. So it will never peel, flake, crack, rust, blister, or corrode under extreme heat or abnormally wet conditions.
Everlast siding's innovative finish also means virtually no maintenance for the owner. Even in windy regions that generate a great deal of dirt and debris, a simple wash-down with a garden hose is all that is necessary for maintenance.
Siding That's Good for Life
Traditionally, location was the deciding factor when selecting the most climate-appropriate exterior for home protection and durability. Everlast advanced composite siding has shifted the paradigm. It has removed geographic considerations or concerns as criteria for what is the optimal product. It's an industry-leading siding system that provides a low-maintenance, high-performing exterior for any climate. It is also capable of performing in hot, cold, dry, or wet weather with ease.