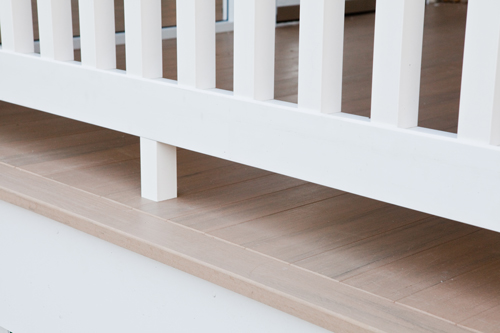 Winter is a time for heaters, warm clothes, and cozy blankets. It's also a time for seasonal maintenance. For homeowners with PVC flooring, winter does not have to take the fun out of cleanliness. Here are the PVC flooring winter maintenance tips to have in mind.
Clean Up Grime and Dirt
Winter is a good time of the year for cleaning. Get rid of grime and dirt by using a soft broom or cloth to sweep any loose material off your floors. A wet and soapy mop also does the trick; however, ensure to wring out the excess water. Never leave excess water on PVC flooring, as it can cause damage. Towel drying should also be avoided for this reason.
Vacuum Once a Week
Vacuuming is an essential part of PVC flooring winter maintenance tips. During winter, it is essential to vacuum regularly. The PVC flooring will stay cleaner if you constantly remove dirt and dust. The more pollution you remove, the longer your porch flooring will last.
Use Bleach for Odor Removal
PVC porch flooring was made with a hard, wear-resistant surface; however, it still has some imperfections. These imperfections are most likely a result of dirt and dust. To remove the dirt and odor from PVC flooring, use bleach to whiten the surface. You can apply it with a sponge or spray. After cleaning, rinse the bleach residue away from the surface of the flooring for a smooth look.
Inspect the Bottom and Side Covers
During winter, snow tends to accumulate on top of your flooring. It is also likely that leaves and other items may accumulate on the porch floor. For this reason, it is essential to check the bottom and side covers for signs of wear. If there are holes, tears, or rips in the floor covering, you need to replace it immediately. If there are large holes in your covers, you should pay attention to them as a sign of weakness in your flooring.
Check the Ground Wire Coverings
During winter, the ground wire coverings tend to wear out. To check the condition of these covers, shake them and make sure they are still durable. It is also essential to check the coverings that may have been bent or broken during winter storms and then replaced by you. If there is anything wrong with it, you will need to get a new one as soon as possible to avoid damaging your PVC flooring during winter.
Use Plastic Sheeting to Prevent Salt Damage
Salt is one of the most effective ways to keep ice and snow away during winter. However, salt also has adverse effects on PVC flooring. To prevent damage, cover your PVC floor with a plastic sheet or move items like moldings that the seasoning may damage. Be sure the plastic sheet is thick enough to protect your items. You can also use polyethylene for this purpose.
With the proper maintenance, your PVC product will last longer than you think. These PVC flooring winter maintenance tips are just the start of your efforts to keep your flooring in good condition. You can enjoy PVC flooring for years with a regular inspection, cleaning, and maintenance routine. Install Aeratis porch flooring today and enjoy long-lasting and maintenance-free performance.