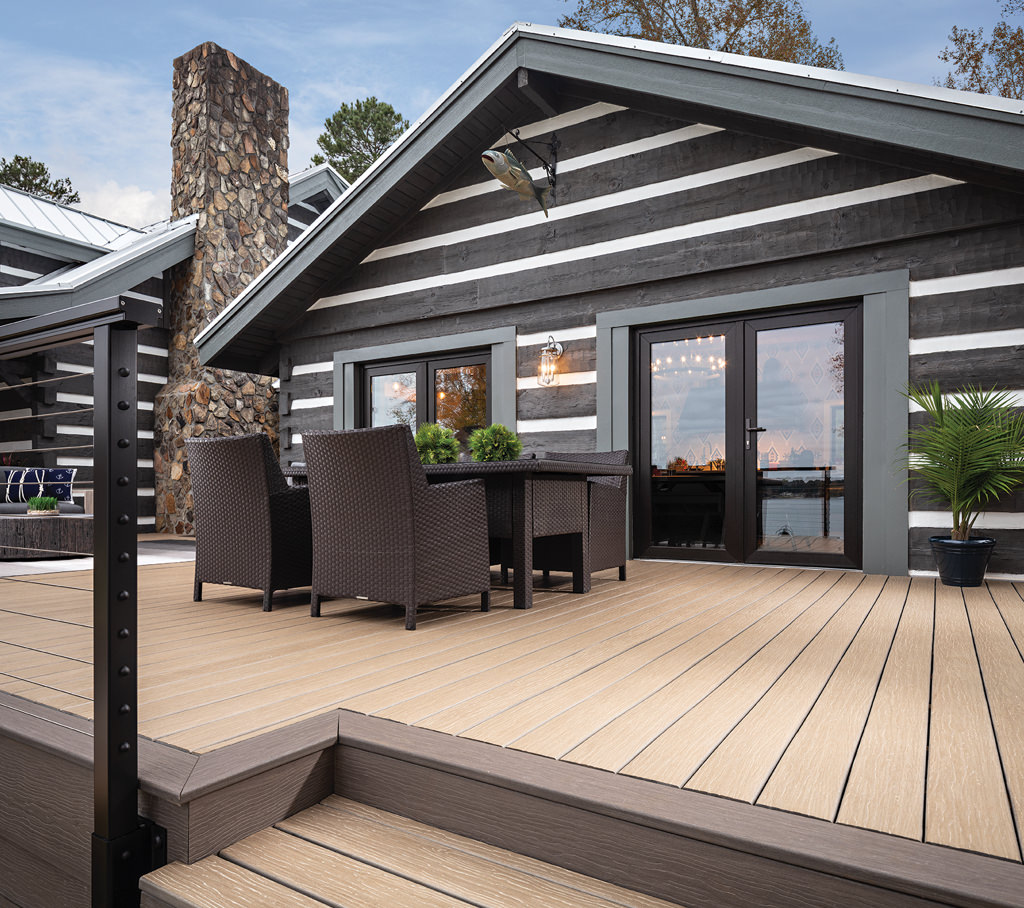 Whenever you are decking your house, it is always very important to consider the design and color of your roof. This helps to bring about a perfect match between the roof and the deck. It would not be very easy for you to have the right color and design for your decking unless you take your time to find out. That is why it is also advisable that you contact the professionals regarding the same before making any move. As much as your siding affects the appearance of your house, you should also consider a perfect decking and roofing combination.
Below are some of the tips to help you mix and match your deck and roofing both in terms of color and design.
1. Using Complementing Designs
With the varieties of roofing and decking designs, it is very necessary that you know how to match the design of your deck with that of your roofing. You first of all need to consult the professionals concerning the best decking design that would match your roofing. There are those decks that are appropriate only for the flat roofs while others are appropriate for the sloped roof. Most homeowners would prefer flat roofs for their buildings so as not to block the architecture and decorations within the decking.
2. Using Complementing Colors
Color consideration is very important when it comes to perfect decking and roofing combination. You cannot just use any color on your deck without considering the color of your roof. You must always make sure that the two colors do not clash in any way and instead they should complement each other. Some of the modern decking colors include black, grey, and white, and such colors would match with dark-colored roofs.
3. Using Complementing Materials
Similar to the color combination, the materials of both the decking and roofing should complement each other. The beauty of your house is also determined by the type of material you use for both your roofing and decking. This will also determine the value of your property in the long run. There are those decking materials that would pair well with metal roofing while there are others to be used together with asphalt shingles. For instance, composite decking would be more appealing when used alongside metal roofing. Sherwood Lumber has the best brands of roofing and decking(TrueNature by Vicwest roofing and MoistureShield decking brand) which not only guarantees you an appealing look but also quality performance.
4. Complementing The Landscape
Your roofing and decking should also blend perfectly with the landscape of your building. Know the styles to use with a colorful background as well as those to use with a green landscape. For instance, dark colors would match perfectly with a green background while light colors with a colorful background.
The above tips on how to choose a perfect decking and roofing combination would help you in not only achieving a colorful home but also improving the value of your building. Sherwood lumber has the best brands of both decking and roofing that every homeowner would wish to go for.