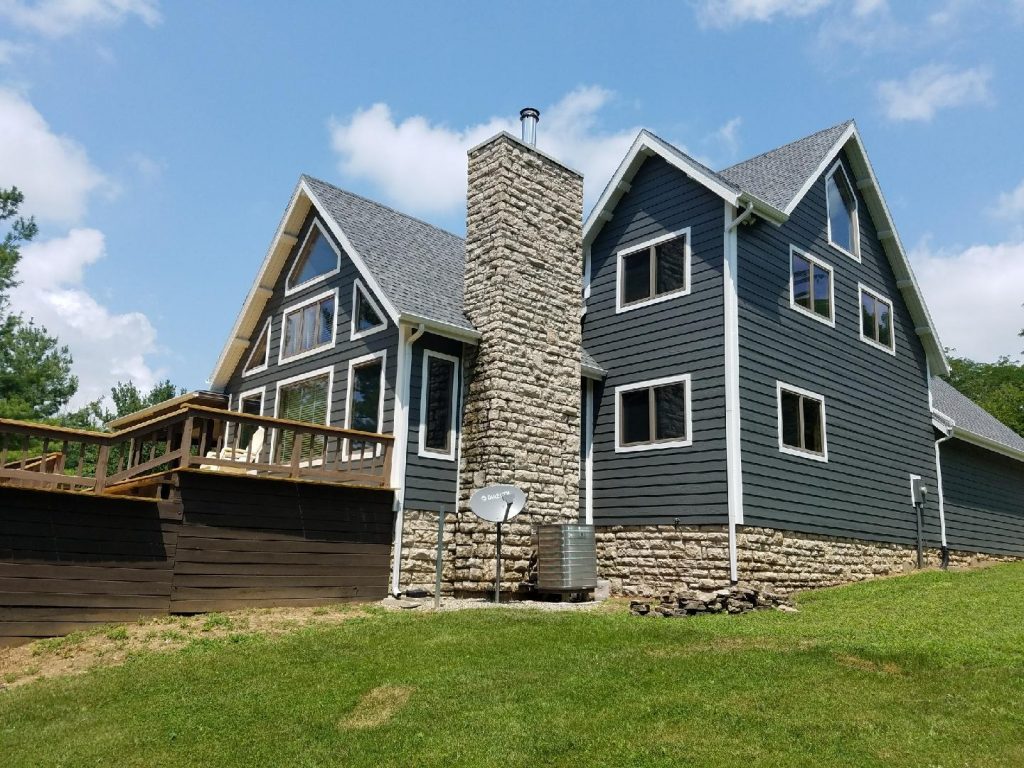 Engineered wood siding is the best type of siding material in the market due to its advanced features. These sidings are advanced to get rid of issues such as deterioration, flaws, high maintenance, and other drawbacks. They are also a cost-effective option for homeowners. Be it the KWP engineered wood siding, TruWood, Catawba, or SmartSide, you will always expect high-quality performance.
The process of making the siding involves binding together wood strands using resin. These strands are compressed to make them firm and strong and to ensure long-lasting performance. The manufacturers of these sidings also treat them with zinc borate and other chemicals to ensure that they are resistant to rot and termites. An additional moisture-resistant coating on the boards adds to their long-lasting quality.
Costs Of Engineered Wood Siding
Speaking of cost, there are three factors to look at. First, is the cost of purchase that goes hand in hand with the installation cost and then the maintenance. All these will vary from one siding to another. However, the engineered wood siding stands out as the cheapest options. Their lightweight and advanced features make installation cheaper than the others. Others are also pre-finished or pre-primed to give the laborers an easy time and also for faster installation. In terms of maintenance, engineered wood sidings do not need a lot of inspection. You only check on them once in a while to remove the dust and debris on them. Additionally, most companies dealing with this material back up their products with warranties of around 30 years or so.
Environmental Impact    
Is engineered wood siding environmentally friendly or not? The answer is yes and with a valid explanation.
First of all, the manufacturer of engineered wood siding always takes precautions to ensure they use wood wisely and effectively. It is also in no way related to environmental degradation. This makes it the cleanest type of siding option in the market. Moreover, it  does not omit a lot of debris during installation and can therefore not affect your health or even the health of the laborers. This goes in hand with the utilization of construction materials since none goes to waste installation.
Drawbacks    
The only common drawback associated with engineered wood siding is the moisture effect. Moisture can easily damage the sidings and result in rotting in case there are no safety measures. That is why every brand ensures they make the necessary advancements to make the sidings more effective.
This information simply explains what engineered wood sidings are and how useful and effective they can be. The only choice to make is on the type of siding brand. This now determines the quality of sidings that you will receive. Sherwood Lumber's KWP engineered wood siding has all that you may need in a perfect siding. Be it the quality, designs, warranty, and colors. You, therefore, need to choose wisely and in consideration of the type of design of your building.