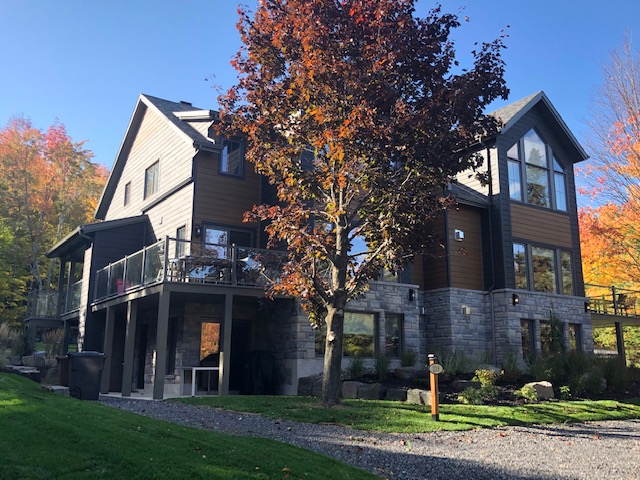 Every homeowner would prefer eco-friendly siding options simply because it saves on energy, conserves the environment, and generally adds to the value of your property. When ordering for sidings, it is advisable that you know whether they are environmentally friendly or not. The eco-friendliness of a siding depends on several factors such as recyclability, energy efficiency, the type of material of the sidings, local sourcing, and others.
Not all the siding brands consist of eco-friendly products, it is only a few such as the KWP that feature such products. Let's now move to a few examples of such sidings:
Currently, this is the most eco-friendly and most preferred type of siding. It is the cleanest siding option and does not emit any chemicals or debris during installation or demolition. As contrary to the normal wood sidings, the manufacture of engineered wood siding has nothing to do with deforestation. Its wood content is lower than that of other wood sidings.
Brick and stone
This is also another eco-friendly siding products in the market and is also very energy effective. Most homeowners would prefer this siding option due to their long-lasting nature and easy maintenance. The only complicated part that most homeowners tend to shy away from is the installation part. Installing a brick and stone siding is a costly and rather time-consuming process.
Fiber-cement siding
Fiber-cement siding, which is commonly known as Hardie, is among the popular eco-friendly siding options. During its manufacture, the professionals would only use natural materials, cement, wood pulp, and sand. It, therefore, has nothing to do with deforestation. This type of siding has a limited warranty that will guarantee you years of quality performance without the need for repainting or repairs. The only shortcoming of such sidings is that they emit a lot of debris during the installation or demolition, which is a threat to everyone's health.
Metal
Being a very sustainable material, metal can be recycled, therefore making it environmentally friendly. With an added textured coating, the metal sidings would resemble the wood siding. Moreover, metal can withstand harsh weather conditions such as strong winds, heavy rains, snow, hailstorm, and others. The only problem with metal is that it has poor insulation and will not last long on your building.
Reclaimed Wood           
The use of reclaimed barn wood or reclaimed lumber as a siding is a better way to prevent cutting down excess wood. It is a very sustainable type of siding and will give you any look that you may desire. Its renewability and easy repairs seem to be of added advantage to the homeowner, but it won't last long on your building as compared to the other sidings.
Stucco
Stucco is simply made from water, cement, sand, and lime and can withstand any harsh weather conditions. It's ability to expand and contract makes it the best material for sidings meant for houses in tropical areas. The insulating factor of this siding option is another of its attractive features since it improves the energy efficiency of your building, but one of its downsides is the extensive installation process. The process can be quite complicated and may need professional handling.
This article summarizes it all, eco-friendly siding options are the best options to go for in the market due to their various benefits. You only have to decide on which one to go for and which brand to choose from. For quality performance, you would rather prefer the KWP siding brand.