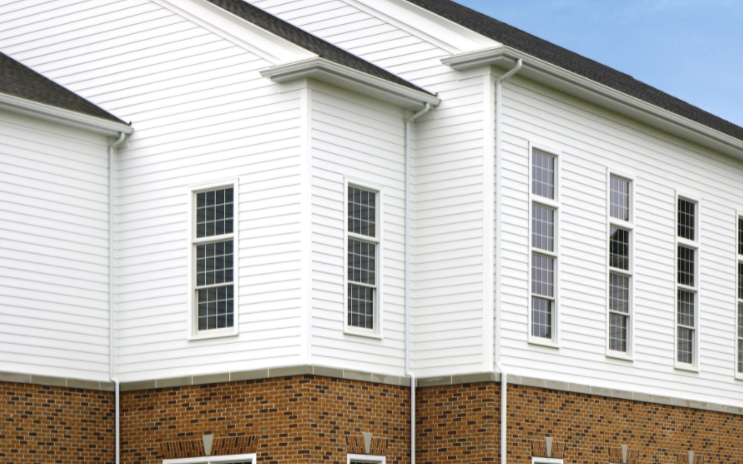 A perfect comparison of siding materials is the comparison of composite siding vs aluminum siding. Both siding materials are very competitive in the market and you may find it difficult to make a choice.  But we have compiled the differences and some similarities to make your decision easier.
Durability
The lifespan of composite siding is over 30 years and this is the sole reason behind its durability. Also, this siding does not experience damage easily and can last for as long as your building exists. As for aluminum siding, the expansion and contraction make it very susceptible to damage during both hot and cold temperatures. This makes it less durable
Maintenance
Composite siding maintenance is just a matter of cleaning your siding once in a while to maintain its new and classy appearance. This will not cost you as much as it would in the case of aluminum. Homeowners with aluminum siding always have a hard time checking on their siding from time to time in case of rusting or corrosion. Repairing such sidings can be very costly and very engaging. Moreover, the regular painting of aluminum siding makes its maintenance more and more hectic.
Cost
In terms of cost, we might say that aluminum siding is cheaper to purchase compared to the composite siding. However, from a wholesome perspective, a homeowner with composite siding will end up spending a lot less on maintenance and repair. This is contrary to the case of aluminum siding whereby your siding will need protection against rust and corrosion from time to time.
Dimensional Stability
When comparing composite siding vs aluminum siding in terms of dimensional stability, composite siding has the edge. It is able to withstand different kinds of damages from moisture damage to fire damage. Composite siding is also very suitable for use in both the cold regions and hot regions and it neither rusts, rots nor splits. On the contrary, aluminum siding is very susceptible to snow and hail damage. Without proper care, the siding will rust after some time, lowering its performance quality.
Appearance
Aluminum siding is paintable and therefore homeowners can have the colors they desire for their sidings. The painted siding will always look appealing so long as there is a color match with the background.
However, you might have to consider how often the paint will fade off. You might also consider how often you will repaint your aluminum siding. This is why most homeowners would prefer the pre-painted siding options. Composite siding always comes pre-painted and this not only reduces the maintenance needs but also saves on repainting. Everlast composite siding products have unique colors that will easily and perfectly match your home background.
From this comparison of composite siding vs aluminum siding, it is very certain that composite siding has better dimensional stability. It has very outstanding qualities which also makes it one of the best in the market. Everlast composite siding stands out as the best brand ever following its unique designs and features.