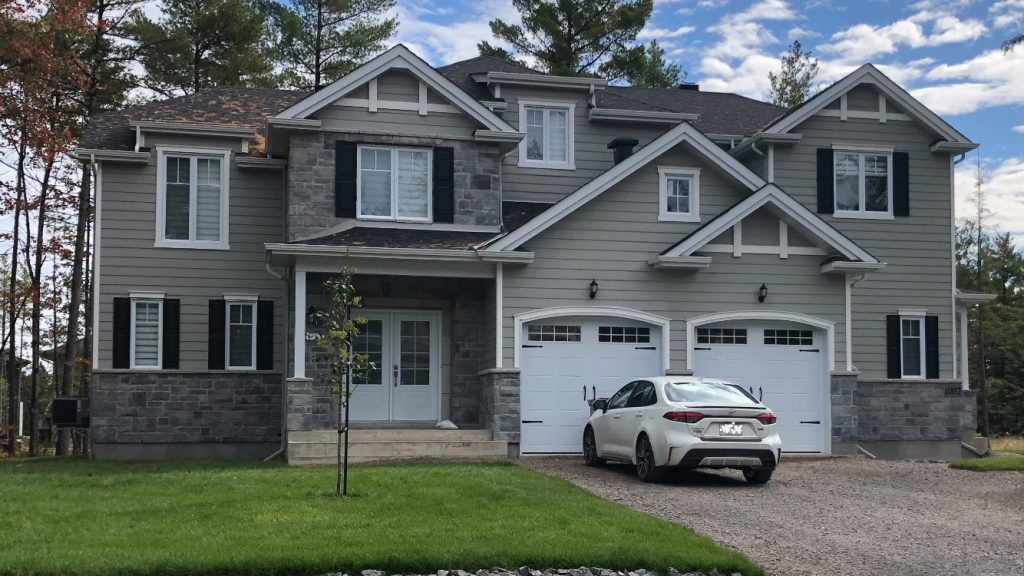 When you are planning to have a home in Connecticut, you must, first of all, know how you will cope with the climatic condition of that area. Connecticut experiences winter which is always accompanied by heavy storms most of the time. Therefore, you must always consider the perfect roofing and perfect siding to ensure your property is well secured. This brings us to the best siding for Connecticut.
There will always be options to choose from. In this case, you can decide whether to have cedar sidings, engineered wood sidings, fiber cement sidings, wood sidings, stone sidings, and even vinyl sidings. From these examples, you can make your choice based on your taste, the design of your house, and even the special features of the sidings. However, there must always be one option that outdoes the others. In this case, you may consider engineered wood siding as the number one choice and its features will tell it all.
Engineered Wood Siding
This is the strongest type of siding in the market. It is the perfect choice for a house in Connecticut since it is not easily destroyed by heavy storms. With this siding, you won't experience problems related to moisture damage and moreover, it does not easily rot like the normal wood siding. When you are looking for engineered wood siding then you would preferably go for KWP since its quality, price and warranty are outstanding.
Vinyl Siding
Vinyl siding is also termed as the best siding for Connecticut because it is very energy efficient. It can maintain the temperature within your house during both winter and summer. Another added benefit is that vinyl sidings are very easy to maintain. You only need to spray the sidings once in a while to maintain its brand look. The only difficult part is that the initial cost of purchase is somehow higher than the other sidings.
Cedar Siding
Most manufacturers of cedar siding upgrade their products with penetrative coatings to make them long-lasting and moisture resistant. This coating comes in different finishes and you can choose one that best suits your house. However, this siding won't last too long when subjected to extremely harsh conditions.
Brick or Stone Siding
This would also be a perfect siding for your Connecticut house since it is very durable and energy-efficient. In most cases, just like the vinyl siding, brick or stone aiding retains the heat within the house and is therefore suitable for siding in the cold winter. Moreover, it's maintenance is a very easy task. You only have to worry about the installation process which turns out to be very hectic and time-consuming.
With the above information, you can now know the best siding for Connecticut. Once you have decided on one particular type of siding, you can visit their websites and know which brand is most preferred in the market over the others. In most cases, you will find KWP being the best-engineered wood siding brand.