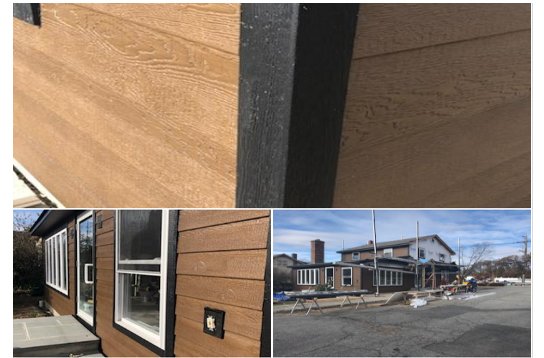 You are either remodeling your home or you are a soon-to-be-homeowner. Either way, you probably have chosen your favorite color, favorite shade, and of course the siding material to use. Engineered wood siding being the best among the many sidings, let's assume you have chosen that. The only remaining step before you get to the real work now is choosing one siding from the top siding profiles listed below.
It is quite true that most people tend to forget, or rather ignore this aspect. It should not be the case. This is because the profile you use will influence how your home will look. Not to say that there is any siding profile which is not great, No! But every type of house goes well with a specific type of profile. Also, the type of profile you use can have a virtual impact on the height of your house. This is to mean, some profiles can make your house look taller while others can make it look shorter. Let's look at the various profiles grouped under horizontal and vertical.
Horizontal
By now, it is quite clear that the kind of profile you use hugely depends on the type of house you have. This could be in terms of height or architectural design. Horizontal profile siding works best on Bungalows, French colonials, Federal-style buildings, Georgian among others.
Horizontal siding is further divided into types and they include
Clapboard- This profile resembles a thin wedge and it is quite common, especially in America. It is usually installed with one course slightly overlapping the one installed underneath it.
Beaded- this is an upgrade of clapboard. It has a rounded bead detail on the lower revealed edge.
Dutch lap- This  siding usually creates a distinctive shadow-line so that your house's appearance will vary depending on where the sun is
Dolly Varden- This is also called rabbeted bevel. It resembles clapboard siding, except it has a completely flat face that goes against the sheathing.
Rustic siding- log-like siding which creates a rustic, log cabin style. Best for cabins
Vertical profile
Vertical siding profile is only categorized under Board and Battern, which is pretty versatile. This is because this profile can be used both for barns and farmhouses in the rural areas. And, it is also used in modern houses like Folk styles and Victorian Italianate. Once in a while, you may also see it on the contemporary versions of Craftsman and Tudor homes.
Physically, the boards are fitted flat against the sheathing of the building then finished with thin battens which cover the joining points of the boards.
In addition to these top siding profiles, are the shiplap siding, V-joint siding, Channel siding, tongue and groove siding, also known as flush or butt among others. You are at liberty to choose which siding profile to use, depending on the type of house you have and of course you preference. But also, you can also decide to break the rules and use 2 to 3 different profiles on the same building.