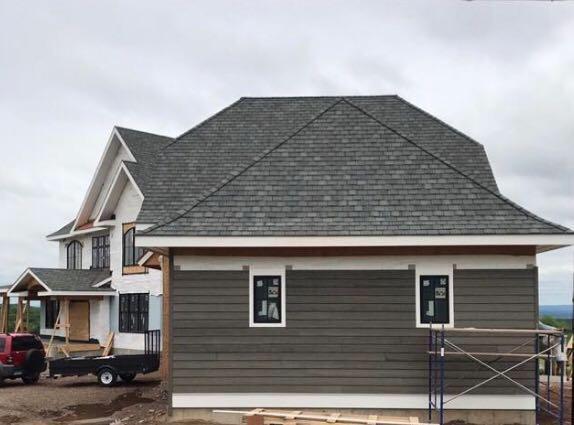 Year in year out, new, creative and innovative siding styles hit the market and 2019 has not been an exception. It has also had trends of its own, which, I must say, have been nothing but amazing. Here are the top 4 siding trends that have been the most popular in 2019.
Engineered wood siding
Among the rapidly growing trends in 2019 is using engineered wood. This has not been all in vain because several factors have contributed to this. These factors include its highly appealing aesthetic value, its ease of maintenance, its eco-friendliness and of course its affordability. Engineered wood is also among the most versatile in the market and it comes in different profiles, sizes, and shapes. Its quality is also remarkable, so is its durability and this is all thanks to reputable brands like KWP.
Mixing sizes and materials
Homeowners have also seriously taken to mixing sidings, both in terms of sizes and materials and the results are ones to be amused at. Of course, this is not a totally new trend. Mixing up sidings has always been there, but 2019 has added some juice to it.
Blending sidings of different widths has also grown popular, especially among homeowners who have a thing for edgy and rustic looks.
Contrasting hues
Another siding trend in 2019 is the use of contrasting colors such as white and grey. If you decide to go with this siding trend, the best way would be to use the light color, in this case, white, on the trim and the darker hue, grey, on the siding. This look is not only trendy but it also creates a bold accent to the whole exterior part of your home. It will be even much better if the colors you use match those of your other home features.
Using dynamic colors
Lastly, homeowners are getting more and more driven towards the dynamic colors in their homes and this has been at its peak in 2019 compared to the other years. A good example would be the use of grey and blue hues on different parts of the exteriors so that they both accentuate each other.
Additionally, homeowners have found satisfaction in using natural colors, to create a natural appeal and this has always turned out so well. The richer colors like russet reds, which add warmth to the whole look, have also not been left behind and they have also become one of the favorites. An example of the natural colors is forest green.
Other siding trends
The above-mentioned are the top 4 siding trends in 2019. However, there are some more and they include:
Mixing a striking matte black with a few parts of charcoal hue
Using moody grey all over the exteriors
Going with a striking white and black tinted windows
Mixing textures
As mentioned above, these trends come and go and allow the new year to bring in new ones. However, the strength, quality, and durability of the sidings always remain the same, which is why choosing high-quality material comes before choosing the trend you go with. Sherwood Lumber is known to offer the best in the market, and so is KWP which is one of its main products and the number-one siding material brand. Just make your order and be sure to get the best.