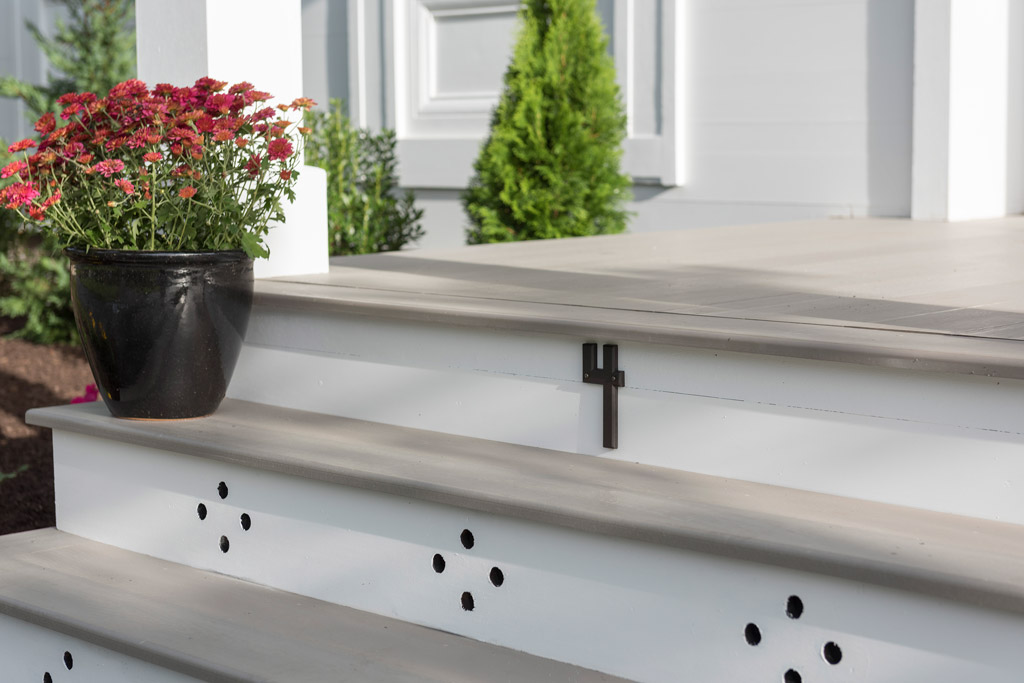 In patio design, there are many things to think about. One question is whether to use stone or PVC treads for your steps. These two materials have slightly different benefits, so let's find out which is best for you by looking at PVC vs stone stair treads. PVC's advantages over stone stair treads are its natural look, durability, and lifetime durability compared to stone stair treads, with a relatively short lifespan of 20 years.
Natural look
A material's natural appearance always attracts people. The appearance of stone treads is not very attractive as they are made from a big chunk of stone. Therefore if you have a small garden and need something to complement your garden, then the best option would be to choose PVC. PVC stair treads are available in various designs and sizes, making you the best choice to include in your patio.
Durability
PVC treads are water resistant. You shouldn't worry about them getting damaged when it rains due to water logging or wind. Stone stair treads may not survive for more than two to three years because of their vulnerability to rain, snow, and frost.
Cost
The cost of PVC treads is much cheaper than that of stone stair treads. This is attributed to the fact that PVC is abundant in nature, and its processing is also less-complex. The raw materials used to make PVC stair treads are thus cheap and affordable. The difference in cost of PVC vs stone stair treads also comes in when you feature in the long-term maintenance expenses.
Lifetime warranty
High-quality PVC stair treads come with a lifetime warranty, which is not available for any other material. Therefore, you have no worries about the damage or wear and tear of the material for the lifetime of your home. You can be assured of its durability and longevity. Stone treads, however, come with a warranty of only one to two years.
Installations
PVC treads are easier to install compared to stone treads. Because of their high tensile strength, you can easily produce staircases with PVC treads as they are light and less prone to cracks. You can also use steel plates and screws to hold the treads in place. On the other hand, you have to use big stones for staircases made of stone treads, so it may be challenging for you to install these uprights.
Maintenance
Looking at the maintenance of PVC vs stone stair treads, PVC is easier to maintain. Under normal circumstances, the steps need not be refinished and will last for decades without any problems. The life expectancy of stone treads is only 20 years. If stones have been exposed to water over a long period and have suffered damage, you can't use them as it limits your options further.
PVC stair treads are more durable than stone treads and are more absorbent of all the elements over time. Therefore, you must choose a material that can last for years and has a warranty for your long-term use. Choose Aeratis stair treads if you are looking for a durable and cost-effective choice compared to stone treads.