Engineered wood has gotten into the A-list of siding materials and it is winning the hearts of more homeowners by the day. This is all thanks to its high durability and low initial and recurrent costs. It also possesses high aesthetic qualities which are not only flair but also give the illusion of natural wood. The low susceptibility of engineered wood to rot is also another plus. Besides, there are several top engineered wood siding brands in the market to choose from.
However, it is important to know that different companies manufacture wood using different methods. This is an implication that not all manufactured woods are the same in terms of quality. Additionally, engineered wood sometimes requires priming and different companies offer different standards of the same. Here are the top engineered wood siding brands.

KWP is a well-known manufacturer and seller of engineered wood siding. It has been in the market for more than four decades. Over this period, it has managed to advance with and adapt to the frequent environmental and technological changes.
What we like about it
Durability
KWP use high-quality, well-recycled wood content. That, in addition to the top-notch additives, gives the product exceptional robustness, hence remarkable longevity.
The manufacturing process
KWP applies top craftsmanship in the manufacture of the products. The woods' strength and durability are also enhanced by environmentally friendly additives.
Finishing/Aesthetics
KWP comes in smooth and textured finishes. It also has a broad variety of profiles and colors to choose from. Additionally, whether you need a traditional look or a contemporary one, KWP will help you achieve it.
Warranty
KWP offers 50-year warranties to its customers, which is way more than most brands do.
DOWNLOAD THE KWP LOOKBOOKChock full of inspiration, specs and more

Second to KWP is Truwood. This is another brand that has managed to gain a good market share with its versatility as the stronghold.
What we like about it
Versatility
This feature stands out most in Truwood and most users love it for that. Truwood is available in several profiles and styles which are also in different lengths, textures, and profiles.
What we do not like
Finishing
Truwood comes in both smooth and textured finishing. However, its quality and the attractiveness is still not comparable to that of KWP. Also, the color variety is not very broad or varied.
Manufacturing process
Truwood applies EcoGuard technology in manufacturing to make it ecologically friendly. But, the lack of use of high-quality recycled wood content as in KWP makes Truwood a lesser alternative to KWP.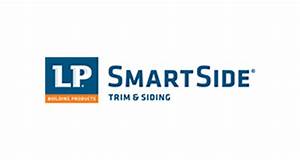 LP SmartSide is also among the top brands. It has been in the market for quite some time and has managed to gain a reasonable market share.
What we like about it
Manufacturing process
The manufacture of LP SmartSide siding entails the use of wax, zinc borate and a few other binders. While this is a good composition, it does not provide the best robustness, hence short longevity.
Installation
Installing LP SmartSide siding is pretty easy and it requires nothing more than the usual woodworking tools. Homeowners with no prior installation knowledge can easily master the art.
What we don't like
Durability
While some users have found LP durable, many tend to disagree. This is evident in the customer reviews on consumeraffairs.com. It is prone to flaking and the susceptibility to rot is high. This, therefore, requires users to incur more costs in the maintenance.
Finishing
Both the textured and smooth finishing of LP SmartSide is great.
While all these are top engineered wood siding brands, KWP seems to stand out with the most number of benefits. However, it is totally upon you to choose what works best for you.
GET A QUOTEChock full of inspiration, specs and more