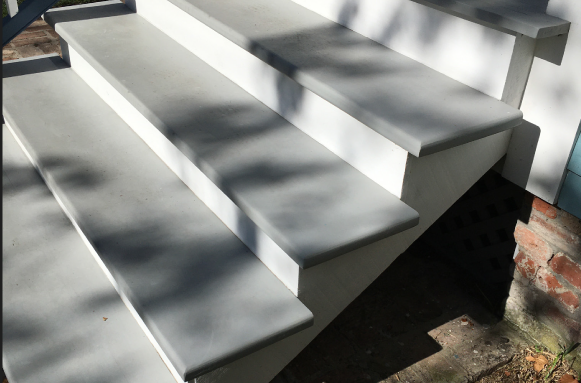 The debate over what to choose between PVC vs wood stair treads has been ongoing among many homeowners. On the one hand, the treads are both strong and cost-effective materials that offer style and versatility. On the other hand, only PVC treads are weather-resistant and easy to clean. And while wood is more aesthetically pleasing in some setups, it can be damaged by sunlight and moisture. Knowing all this information will allow you to decide what type of stair covering you think would suit your needs.
Maintenance
PVC stair treads are easier to clean and maintain than wood. Wipe down your stairway with a mild soap and water solution. Use a soft cloth to remove dust, dirt, and any stains the pets or children may have left behind over the years. The wood will easily soak up whatever cleaner you use, which can cause it to crack. Clean your stair treads about once every six months for better long-term preservation of this material in your stairway.
Lightweight
Wood stair treads weigh more than their PVC counterparts. This is because they must be made of a denser material to last longer and withstand extreme abuse. PVC has less density and is lighter in weight, making it much easier for the family to climb up and down your stairs.
Dimensional Stability
The dimensional stability of PVC keeps it from warping or expanding when exposed to heat, cold, sunlight, or moisture. You will not have to worry about your stairway tripping you up or causing you any damage as it expands over time. These types of stair treads are completely resistant to warping and shrinking.
UV Protection
Wood is susceptible to fading upon exposure to the sun. This leads to discoloration of the treads and a dull appearance overall. As the treads age, their color can further degrade. PVC treads, on the other hand, is immune to such discoloration and degradation. The surface of PVC has a matte finish that repels and resists any wear or tear. This makes it a more reliable long-term staircase tread option that will retain its original appearance longer than wood treads.
Durability
PVC is a material that does not allow pests to lay eggs. This helps to eliminate the potential for wood-eating insects to take up residence on your stair treads. Additionally, all the PVC steps can be easily scraped off with a scraper or drywall knife to eliminate any significant damage caused by pests or moisture.
Aesthetics
PVC is more aesthetically pleasing than wood, making it easier for you to add flair to your stairway. You'll be able to use varied colors and patterns to help make your staircase stand out from the rest of the building. Moreover, Aeratis PVC stair treads come in various colors and patterns, while wood steps are only offered in black and white.
Cost
PVC is a more affordable option over wood treads. Adding staircase decks can be an expensive undertaking. PVC also has a more significant cost advantage when compared to wood as well. You can install PVC treads for about half the cost of wood treads.
This comparison of PVC vs wood stair treads gives you an idea of which stair treads is best for your home. There are many benefits to using PVC stair treads over wood. Most homeowners choose PVC to help reduce their upkeep and maintenance costs. If you're looking for high-quality treads that will withstand the test of time, then Aeratis PVC is your best option.