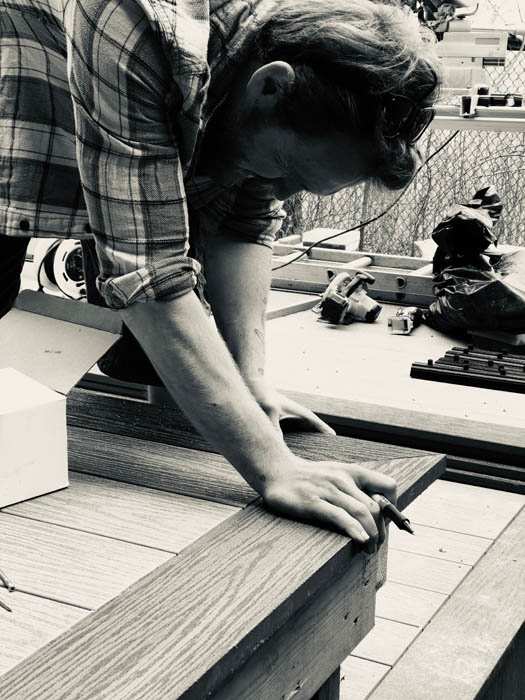 PVC is great for decks because it doesn't need regular painting, although it does need proper care to last long. Basically, with simple maintenance and care, your PVC deck will last far longer than other types of decking material. Here are tips to prepare your PVC deck for the summer.
Invest in a power washer
Take every opportunity to clean off your deck in the early summer months before it gets too hot out. Do this by power washing off any dirt and dust that has built up over time. Then, follow it up with a solution of bleach and water. It will help get rid of any mold and mildew that has built up on your deck.
Regularly clean the deck with soap and water
Once you have power washed your decking, take the time to regularly clean it with. This will help kill any mold/mildew/fungus that may build up over the summer. You can spray water onto your deck and scrub it off with a broom or brush.
Prevent grease and oil stains
If you notice grease or oil stains on your outdoor deck, this is usually a sign of something being spoiled. When this happens, it's time to power wash or pressure clean the deck and then apply a non-toxic deck cleaner (like Deck Solution). Then, rinse it off and dry it with a towel. Be careful not to let it sit in the sun, where it can get hot.
Cleaning your vents regularly
You may be able to notice that your vents are full of dirt and grease even when there is no rain in sight. As a result, it's time to clean them. To do this, remove them and soak them in a soapy water solution. Then, take off the screen and clean it with a scrub brush or dish detergent and hot water. Rinse it off with water and then replace the vent screen. Be sure that your vents don't have any cracks or holes in them; otherwise, they will not work properly
Maintaining proper ventilation
Another way to prepare your PVC deck for the summer is by maintaining the ventilation. Your deck vents are not doing their job unless they are open regularly during summer. If your deck is too humid, this can lead to mold/mildew/fungus setting up shop on your exterior deck. Open your vents during the day and close them at night.
Check your caulking
This job can be done by anyone, regardless of their skill level. Take a screwdriver and apply pressure to the caulking to remove it. Then, clean off any dirt or mold/mildew/fungus that has been hiding underneath all winter. When you are done, reapply new caulking to keep everything sealed off during the summer months.
Consider painting your deck
The downside to PVC decks is that they are NOT paintable. To remedy this, consider the purchase of a deck-painting kit like this one. Use it to paint the PVC deck to keep things clean for the summer.
By following these tips on how to prepare your PVC deck for the summer, you should be able to ensure your deck lasts for years. Moreover, you should go for a high-quality decking like Sherwood's Tivadek.