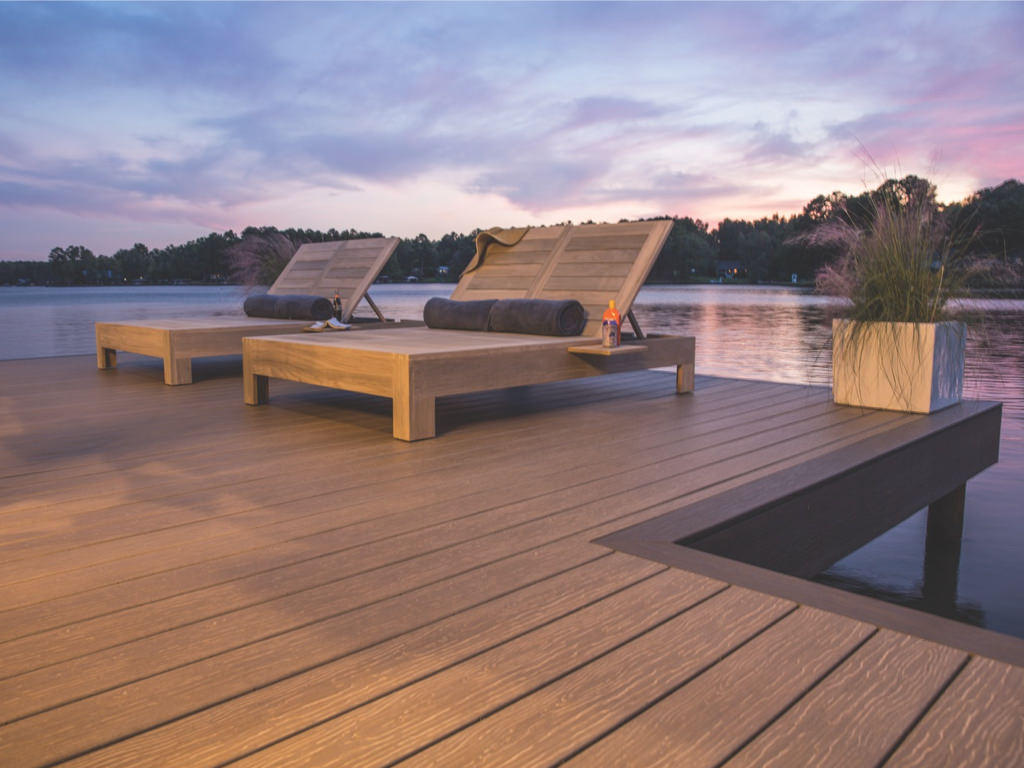 Your deck is a prominent aspect of your home. Unfortunately, this often means that there are few spaces to enjoy it. The good news is that you can maximize the space you have left. Here are a few tips on how to maximize your composite deck space.
Consider adding a small sofa area
If you've got a large deck, consider getting a small sofa to add more comfort to the space. This can be especially helpful if your decking is covered and you want to enjoy some time out of the sun.
Add an umbrella
If your deck is private or has enough room, consider adding an umbrella to enjoy some shade while spending time outdoors. If you want to avoid blocking your view, or it's not very private, consider getting the kind that rests on the floor instead of on a stand. This will give a lot more flexibility and allow you to move it out of sight when it's not in use.
Add an outdoor television
In this case, you can simply hang a flat-screen tv outside or build a frame for a projection screen. If you do this, make sure that your composite deck is completely sealed. Otherwise, the moisture will damage your screen and the electronics.
Purchase furniture designed for outdoor use
These are more expensive than regular patio furniture, but they are made to withstand wear and tear and the harsh sun of summer. This will give you a chance to enjoy using them on the composite deck for much longer than if you had regular furniture. Some of these sets even include gas-powered fire pits. This gives you all the benefits of having a fireplace without spending on extra power.
Set up a hammock or two
Nothing is as relaxing as swinging in a hammock, so get one or two and enjoy yourself outside on your exterior decking. They're not very expensive, but they take up some space, so be sure you have the room before purchasing it.
Add a picnic table
Another idea on how to maximize your composite deck space is to have a picnic table. This will give you a place to put your food while lounging. They are sturdy and built to last, so they'll work well for years. Consider one that has a canopy so you can enjoy some shade while you eat too.
Consider a fire pit
If your composite decking looks out over a body of water or has some other exciting landscape feature, consider getting a fire pit that will allow you to watch the flames without worrying about sparks. This can also add ambiance, so be sure to consider this when making your purchase.
Get a grill
As with the outdoor kitchen, this isn't something everyone can afford. However, there are many models of grills that are affordable and provide results similar to those of gas-powered grills. If you're trying out these tips, be sure you let one of your family members know before purchasing one!
The above ideas will help you with how to maximize your composite deck space. However, if you want to make your deck even more useful and enjoyable, look into composite decking products. For the best performance, choose Sherwood's Moistureshield composite decking.