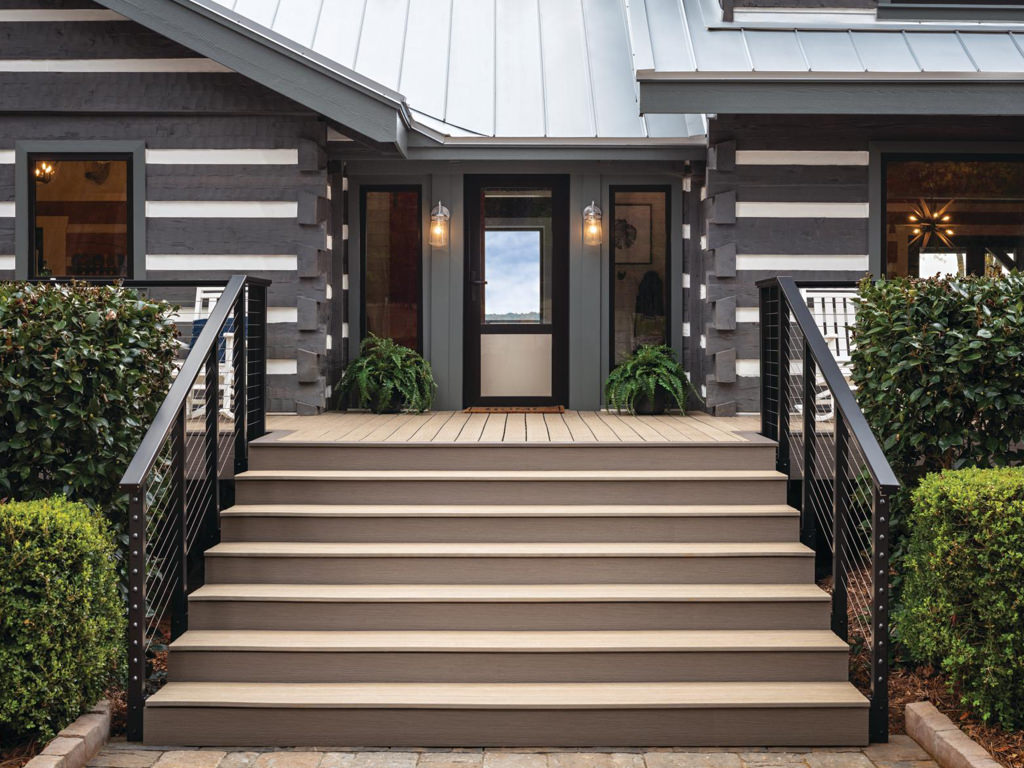 The best thing about summer is spending time outside. However, first, you'll need to prepare your composite deck for the summer by taking a few steps to keep it cool and looking clean. Follow these tips to ensure that your composite decking is perfect for this season.
Sweep the Deck
Removing any debris that may have accumulated on the surface of your decking will make it look cleaner and allow water from rain or sprinklers to pass through more easily. Start by sweeping with a broom or a high-quality dustpan, and then use a cloth or leaf vacuuming machine if necessary.
Apply a Stain or Wood Conditioner
Stains and wood conditioners will help prevent the wood from being damaged by heat and moisture. You can do this using polyurethane stain or wood conditioner instead of oil-based stains. Remember to apply a thin coat of each product.
Clean the Deck Surface
Use a mild detergent on a sponge to wash off residue, dirt, and grime that may have accumulated over time. Be sure to clean all the surfaces of your composite deck, including the underside. If you don't clean the underside of your deck, moisture may build up and cause mold and mildew to grow.
Wash the Decks Patio Furniture
Your patio furniture is an extension of your deck, so not only will cleaning it help protect your deck from damage and keep your entire outdoor space looking nice. Remove any cushions from the furniture and use a hose with a nozzle to rinse off the dust, pollen, and grime from the furniture. Use a brush to remove any accumulated dirt in between or under cushions. You can use soap or detergent to give them an extra clean for a longer-lasting effect. Rinse everything off properly with water again.
Clean the Decks Stone and Slate Slab
Another great way to ensure that the composite deck remains pleasant and safe from harm is to take the time to clean all stone surfaces and slate before summer arrives.
Get a Stain-Tolerant Cleaner for the Deck
If you want to make your deck look nice with a splash of color, you can use a stain-tolerant cleaner or sealant instead of regular cleaners. This type of cleaner will help give your deck a fresh new look without leaving any negative effects on it in the long term.
UV Sealant on Outdoor Furniture
If you want furniture that you can use for indoor and outdoor purposes, apply a UV sealer so that water and oxygen won't penetrate the surface of your furniture. This will ensure that any cushions remain in good condition for a long time.
Apply New Decorative Fake Grass
If you consider getting rid of your old grass, consider getting new fake grass, as it will help reduce the effort needed when cleaning the deck. Fake grass can also be applied underneath old wooden boards, ensuring they don't appear damaged.
Taking time to prepare your composite deck for the summer will help you avoid any damage or mold to the surface. No matter the type of deck you have, these tips are essential, so follow them to ensure that your deck will stay in tip-top shape all summer long. Choose Moistureshield composite decking for better performance.