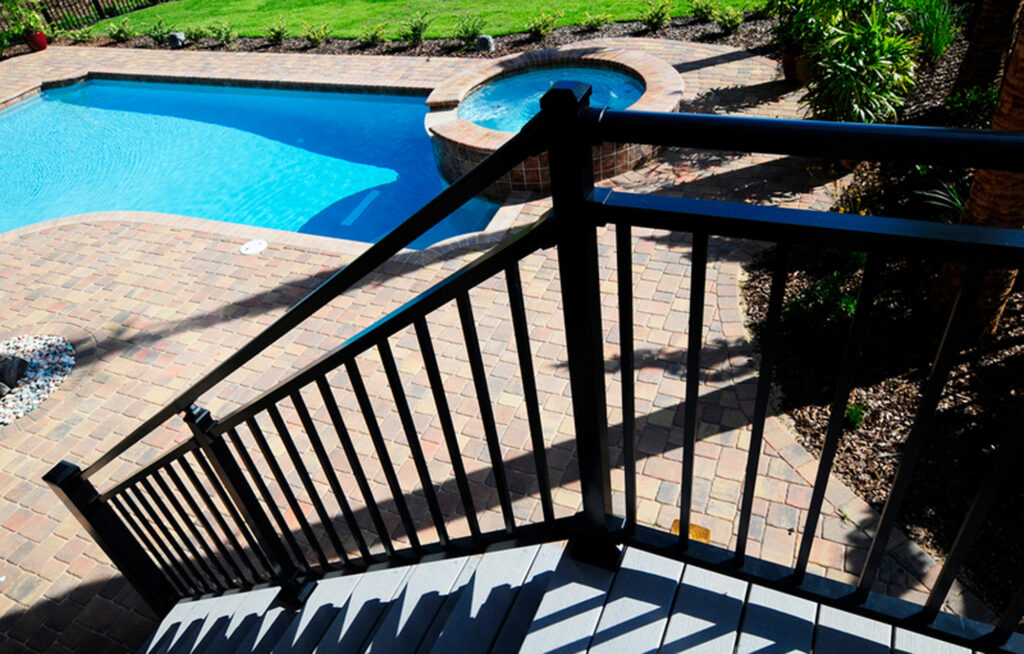 Aluminum is a prevalent metal used in making railings. Most manufacturers prefer it because it is highly customizable, excellently versatile, durable, and needs little maintenance. Aluminum railings are highly functional and can create polished appearances in your home exterior. When choosing aluminum railings for your deck, fence, or pool area, you should avoid making installation mistakes by following some guidelines. Installing the railings yourself can help you come up with the precision and design of your choice.
Moreover, it saves you money in the long run. However, although you may be handy, you may not have professional training for the task and can end up committing costly mistakes. Below are some mistakes to avoid during aluminum railing installations.
Using Dry Set Concrete
While installing an aluminum railing for a fence or deck, most people often find it easy to place the railing inside the hole and then later pour dry concrete and water in it. While this makes the installation process a walk in the park, it doesn't provide a solid anchor for the railing. Therefore, even though there's a lot of work involved, you should premix the concrete with water before pouring it. This results in a much-polished look and also a solid aluminum railing.
Failure to Follow Instructions
Among the mistakes to avoid during aluminum railing installations, the most common is failing to follow instructions. All types of railing systems come with their instruction manuals. Most people, however, ignore the manual and do things their way, ending up messing with the railings. Therefore, even though you may have read and watched many tutorials and think you know how to proceed with the installation, read through the manual comprehensively. This is crucial because there are various railing systems, and your manual may contain special instructions that might not have been in your tutorials.
You have to take some time to read through your manual before starting the process. Moreover, going for reputable railing brands like Westbury Aluminum railing will be a plus because the professionals will always assist you with the installations.
Digging Railing Holes Blindly
To an inexperienced person, installing railings may look like an easy project. They may think that all they need to do is drill holes and place their railings. However, if you have done this task for a while, you will know that much work and keenness are necessary to build the best aluminum railing. For example, when drilling the holes, you must be aware of all the sections in your railing run.
This helps you determine the distance to have between your railing posts. Failure to do this means you will dig these holes blindly and end up getting an uneven railing or one that goes against building codes.
Cutting Underground Cables
This is also one of the common mistakes to avoid during aluminum railing installations. You must be very keen not to cut any underground cables because you may end up getting into a confrontation with the authorities. If you are unsure where the wires are, call the local electric company near your area to show you where their wires pass through.
Avoiding all these mistakes will see you through a successful aluminum railing installation project. If you have difficulty finding the best railing brand for your building, you can contact Sherwood Lumber at any time. We bring you the best aluminum railing in the market; Westbury aluminum railing.