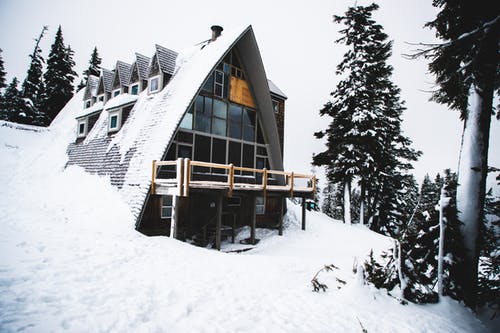 Winter is soon coming and no one wants to be found unawares. Everyone is buying jackets, boots, scarfs and all the clothes that can make them warm enough during this insanely cold season. Amidst the preparation, is the most important part, and that is the homes. Homeowners have started repairs on their homes; fixing the leaks, patching up sidings, fixing their roofs, fixing the heating systems, among others. We have put together the top four ways to determine your customer's needs this winter. This is why:
If you are a good lumber retailer, you definitely know its time to stock up and ensure your customers do not lack whatever they need for preparation. And this brings us to the question; how do you know what your customer needs?
Of course, there are the usual things that have to be part of the stock, but again some customers have special needs, different from the usual ones. It is important to determine these needs as early as now. Another problem could be, the hiking prices, because of the rising demand. However, this should not be an issue because you can get mind-blowing deals from wholesalers like SherwoodLumber. So, here are a few ideas on how to know what your customers need.
Top four ways to determine your customer's needs this winter
Talk to your customers
The simplest and most straight forward way to know what your customers need is by talking to them. Every customer has his needs and preferences. Ask them about what they will need this winter. You can go an extra mile and send them emails in regards to this. Although this might sound a little too much, it's not and it works like a charm. This is because, besides knowing what your customer needs, you will be making them feel appreciated, and customers love nothing more than that. Call it killing two birds with one stone.
Refer to previous winter lumber sales
Every year has the winter season and you probably have had a chance to serve your customers in the past. Refer to your previous sales. Check what customers bought then, and how much; then stock up. Besides talking to your customers, this is another easy way, especially if you take good records of your sales.
Check your competition
Do not stalk your competition, but know what he is getting and if possible, do the same. Remember, your competition should always be that lumber retailer who is doing better than you. Of course you should be aware of everyone selling the same thing as you, but, to satisfy your customer more than you always have, you need to focus on the potential competitors.
Do your personal analysis
As a seasoned lumber retailer, you know what customers need and how much they will need this winter. Besides being a retailer, you could also be a homeowner, and just like others, you are getting prepared for the winters. What do you need, to be on the safe side? Do you need to repair your deck? Patch up or repair your siding? Patch up your roof?
This is exactly what other homeowners are doing and you can help them do so with much ease.
In addition to your own tips, use these top four ways to determine your customer's needs this winter and have everything ready; from the dimensional lumber to the paneling and siding materials.