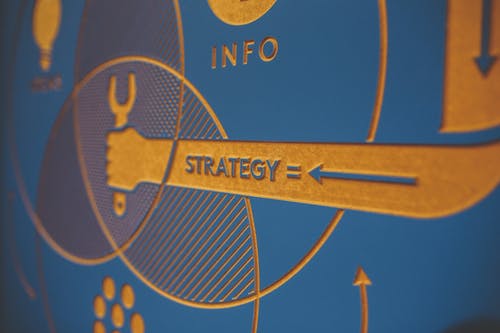 Marketing is a strategy and a process meant to introduce your products and services to prospective consumers. It is intended to highlight the basics about what you offer, how you offer it and what benefits it bears. The process in question is more frequent with fast-moving consumer goods, and this brings us to the question, "Are there marketing strategies for building materials? And is the process really necessary?"
Yes, to both questions. There are marketing strategies for building materials and they are absolutely necessary. As a building material retailer, you should take marketing the products you sell very seriously, and the following strategies will help.
Impress the influencers
Influencers include architects, contractors, and builders. While the consumers are your actual customers, having the influencers at your corner should be your number one concern. This is because most of the time, your actual customers depend on the influencers to decide on their behalf or advise them on which materials to use and where to get them. This, therefore, calls that you market your products to the influencers, demonstrating the quality and affordability of the products. Also, consider creating long-lasting relations with them
Use word of mouth marketing
This marketing strategy is quite common and simple. However, it has its own complications.  Besides the influencers, customers also depend on hear-say when making their decisions on where to purchase materials. Therefore, when you fail to control what is said by other customers, employees and even the influencers, then your market share will definitely decrease.
One effective way of controlling word of mouth is by maintaining close follow up with the customers, as mentioned in 5 sales strategies for building materials. This will help you identify the problems encountered by the previous customer and correct them before the word gets out. Additionally, you could motivate employees to frequently talk about the products to family, friends, and acquaintances.
Build a business name
Building the name of the business is the most significant bit of marketing, as far as building materials are concerned. While customers depend hugely on influencers and word of mouth, you could also build a reputable name that will speak for itself.
Take, for instance, Sherwood Lumber, which is a building materials distributor, collaborating with brands like KWP Siding Options and TIVA PVC Deck. The products speak for themselves because of the good quality and reasonable pricing. Getting your products from such distributors automatically builds your reputation. Customers feel safer purchasing from reputable brands.
Utilize online marketing
Last but definitely not least is online marketing. Whether we want to accept it or not, the internet is becoming the core of everything. And, the construction industry is of no exception. Building material retailers are also adapting to these changes. In order to keep up, you also need to get into the game. Use social media platforms like Facebook, Twitter, Instagram, LinkedIn, Email, and YouTube.
While these four do not summarize all the marketing strategies for building materials, they are quite enough to help you reach out to your customers effectively and efficiently.