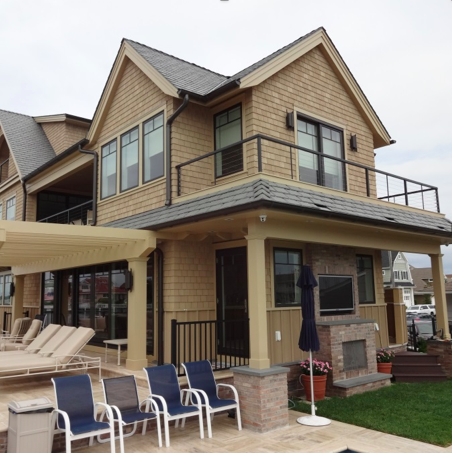 Who wouldn't love to have the home exterior looking beautiful each and every day? To achieve this, you need to ensure you maintain and repaint your exterior whenever it is necessary. One of the areas you need to focus on when repainting your exterior is the trim. Exterior trims are very visible and in case they get old or fade, anyone can easily notice. Therefore, it is high time you know when it is time to repaint your PVC trim.
When The Weather Is Appropriate
Any construction project needs the consideration of the weather condition. For instance, you cannot decide and trim your house during a rainy period. The same applies to painting. Before you paint your trim, ensure that there are no rains and that the weather is also not very hot. The most appropriate seasons in this case would be during the fall or the spring. At this point the weather is very favorable for the paint to dry up well on the PVC trim.
When Changing The Trimming Material
Another way to know that it is time to repaint your PVC trim is when you are replacing the trimming material. Most of the time when you are changing the material of your trim, you will have to repaint it with a color that blends well with the others in the exterior. Normally, homeowners choose to move from one trimming material to another because of the maintenance needs, the appeal and durability. Every homeowner will always go for something that will look appealing and at the same time something that is durable. Sherwood's Ex-Cel PVC trim features all these qualities and that's why everyone would go for it. When it comes to color choice, PVC does not limit you to certain colors and you will always find your favorite color at Sherwood Lumber. The good thing with PVC is that it does not raise issues to do with moisture and insect damage. Therefore, you won't have to worry about repairing your trim over the years.
When The Coating Starts To Fade
Fading coat is not a good sign for your trim because it affects the appealing look of your exterior. Color fading is common with materials that have lasted for 10 years or more but for PVC, it takes more than 30 years before the color starts to fade. The best thing to always do is to ensure you inspect your exterior from one corner to the other, ensuring that everything is in good condition. Once you realize that there is color fading on the trim then it is time to repaint your PVC trim. Repainting only takes a matter of time and for PVC, it is very affordable. This is because the material supports any type of paint. Moreover, Sherwood has a variety of painting options for your trim. Once you have installed your PVC trim and are looking for someone to repaint it then Sherwood is there for you. Our Ex-Cel PVC trimming brand gives you the highest quality that your house deserves.