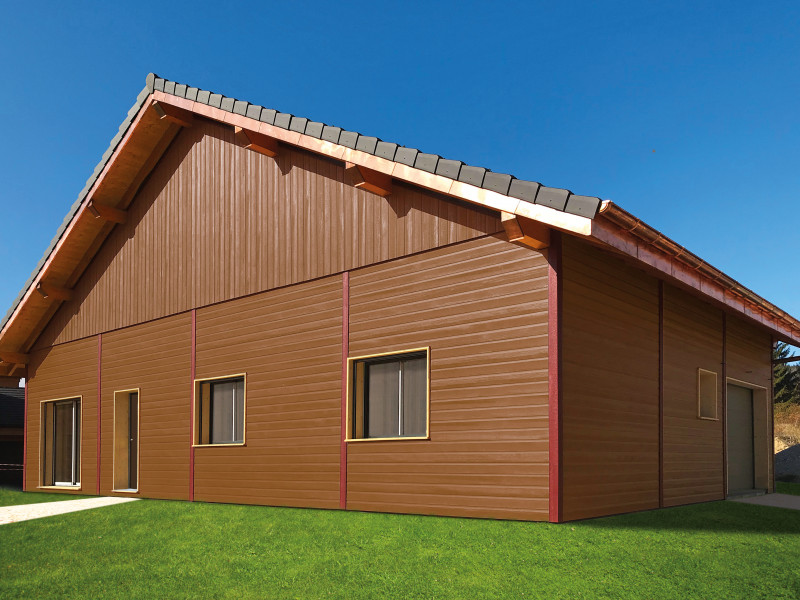 A farmhouse is simply a primary residence located in an agricultural or rural area and is mostly connected to house barns for animals. Just like any other building, a farmhouse can be designed in several ways. It can either be designed using natural wood, stones, engineered wood, vinyl sidings, fiber cement, and several others. Today, we will look at the best farmhouse siding options that will give your farmhouse a perfect and welcoming look.
1. Engineered Wood Siding
Farmhouses' designs have been steadily changing for the best. It is no longer just about how durable the materials are but also how appealing they look. Engineered wood siding has grown to be one of the most preferred siding choices for most modern farmhouses. This is because, in addition to being very durable, they also look very attractive. They possess the natural look of wood siding, without having a high susceptibility to water damage and insect infestation. This means they will not take much effort, time, or money as far as maintenance is concerned. Besides, the manufacturers give you several designs and colors to choose from. Its quality is also outstanding and it is very cost-effective in terms of installation.
2. Stone Siding                                                                                      
Some farmhouse owners also prefer stone Siding because of its classic look and the fact that stone Siding is very strong and durable. Stone sidings can last for over 50 years since it does not encounter problems with rot, molds and the rest.     Moreover, it does not require regular maintenance as it is with the case of other sidings. The only issue with stone sidings is that it takes a long time and a lot of labor to get the installations done.
3. Fiber Cement
Although not commonly used in many farmhouses, fiber cement can serve as a very perfect siding. It's durability and classy look makes it one of the best farmhouse siding options. You can decide on any finish for your fiber cement siding. The only issue with fiber cement is the stressful installation process. Just like the stone sidings, fiber cement is very costly and time-consuming to install as compared to other sidings.
4. Vinyl Siding
Insulated vinyl siding is a perfect siding for a farmhouse because it plays a very big role during the winter seasons. You won't have problems of moisture damage or even cold during the winters. This is because the siding keeps your farmhouse warm and protects it from molds and other moisture-related issues. However, to have a vinyl siding fully installed, it will take you a very long time.
5. Wood Siding
You will find most farmhouses constructed using wood. This tells you that wood is also a perfect siding choice for a farmhouse both in terms of design, maintenance, and maybe durability. You can use any finish on a wood siding depending on your taste. However, with wood siding, you will be facing problem with termites, rot, peeling off and other wood related issues.
A farmhouse calls for a perfect design considering the surrounding environment. After making your choice, you should think of the best color or finish that will match the environment surrounding your farmhouse. Brands like KWP engineered wood siding, which fall under the best farmhouse siding options, exist in a variety of colors and finishes. You, therefore, have a chance to make a perfect choice.