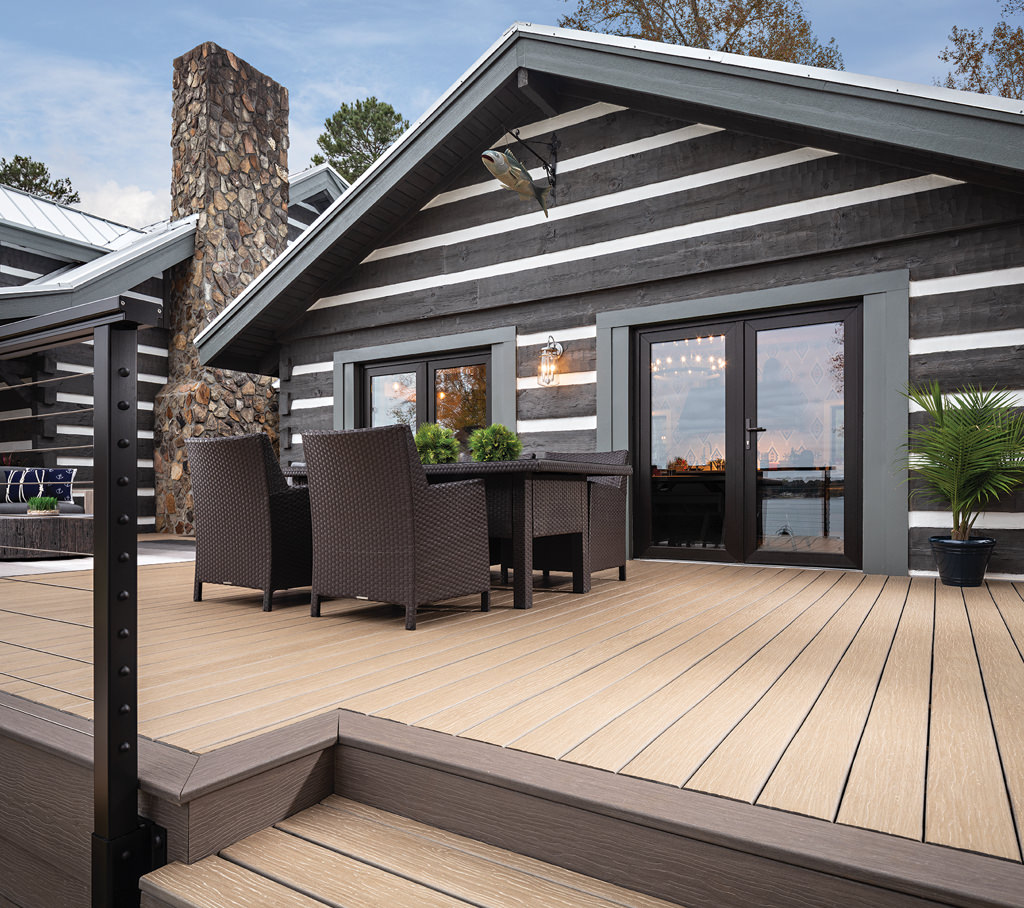 Finding the best decking material and brand for your house or any other projects can be hard if you do not know where to check, but the easiest if you know where to go to. Basically, there are various types of decking, with PVC and Composite decking being the most popular among users. They are both super durable and have the best curb appeal. But let's discuss composite decking today, and that brings us to the question, what is the best composite decking? Before we answer that, let's learn a little bit about what composite decking really is.
Composite decking is a wood-alternative decking material. Making it involves mixing equal parts of wood fiber, ultraviolet inhibitors, pigments, and borate preservatives. The mixture is then heated and extruded. The last processes are embossing and cooling. The ultimate product after all the processes is a sturdy and solid composite board.
This material has grown popular over the years especially because of its long lifespan and low maintenance. Its ease of installation and aesthetics have also given it an edge over the other decking materials. Because of this, it is preferred by customers of all caliber; those from the cold places as well as those from the dry areas. Now, let's look at some of the best brands.
Best Composite Decking
MoistureShield is perhaps the best composite decking material currently in the market. The brand has both capped and uncapped boards. This decking material checks all the boxes, from durability to appealing aesthetics and to low maintenance. It is also quite easy to install and its resistance to weather elements is outstanding. Though MoistureShield is a bit costly, at the end of the day it is cheaper than the rest since it will not require frequent maintenance which usually costs lots of money. The brand has 7 series you can choose from, and they include the MoistureShield Vision, MoistureShield Infuse, MoistureShield Refine, MoistureShield Pro, MoistureShield Advantage, MoistureShield Modernview, and MoistureShield CoolDeck and it has a total of 7. For best prices of MoistureShield Decking, make your orders here
2. Cali Bamboo TruOrganics Composite Decking
The second in the list is Cali Bamboo TruOrganics. The decking material is a preferable choice if you are so much about good looks. It is also reasonably resistant to the elements and it has fair pricing. However, this decking is not very easy to install. It requires a lot of effort and this might impact the labor cost, causing you to spend more.
3. Naturesort Bamboo Composite Deck Tiles
This is another brand you could consider. It has 60% Bamboo Construction which gives it a good advantage. It is available at a considerably affordable price and its looks are also fairly good. One thing to note though, this decking is not easy to install and may end up costing a lot more.
4. NewTechWood QuickDeck Composite Deck
Lastly in the list is NewTechWood QuickDeck Composite. It is quite easy to install and has a more versatile nature. But this is not the most popular composite decking, considering that it does not have the best resistance to the elements. This makes it less popular among those l   eaving in the rain-frequented areas.