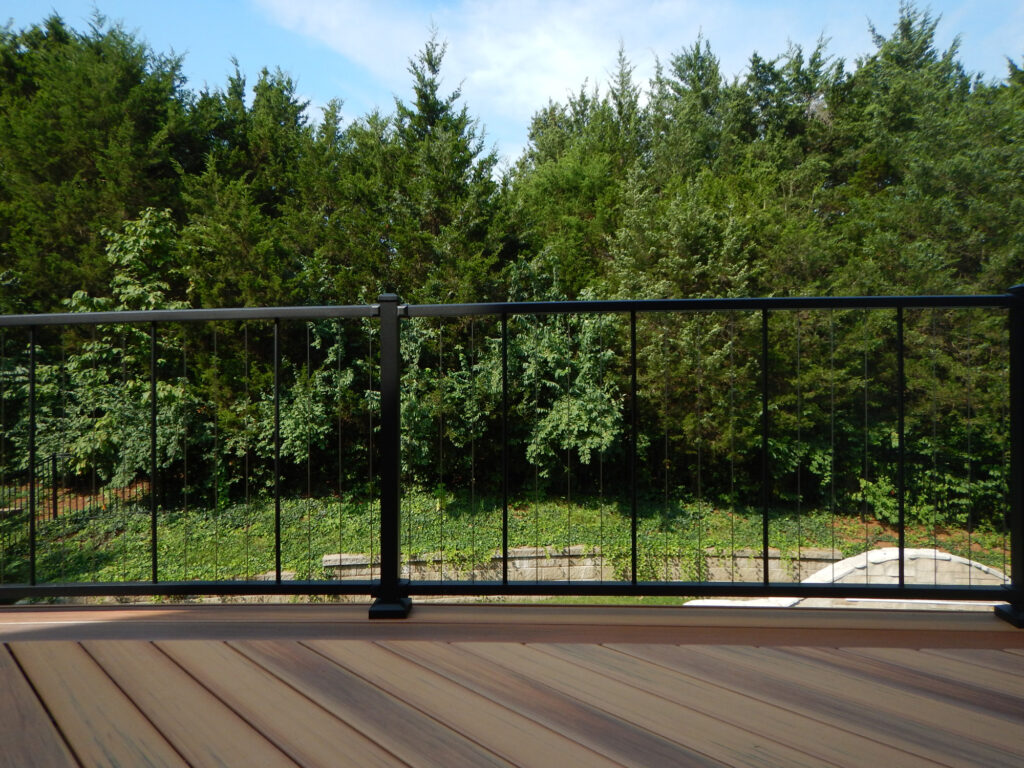 Sometimes, you need to choose between aluminum vs steel railing for your railings in exterior stairs or terraces as a homeowner. A very common question among homeowners is 'why should I choose aluminum over steel?' and the answer is straightforward: Aluminum Railing is Better Than Steel! The comparison below clearly brings out which railing metal is better than the other.
Aluminum Is Lighter in Weight Than Steel
Aluminum is about 60% steel weight, so there are huge savings on shipping costs when using aluminum. You can save significantly on labor costs by using aluminum since it's much lighter and easier to cut and drill than steel. It takes a day or less to install an aluminum railing, provided you have all the necessary equipment.
Aluminum Can Carry More Weight than steel
Aluminum carries up to 90% of the weight that steel can carry for the same rail thickness. So if you use a 1″ thick aluminum railing, it can hold up more than 1″ thick steel could on the same span. That means you need fewer posts, fewer posts with high traffic, and fewer posts overall. As a result, it will save you time and money.
Resistance to Corrosion
Aluminum doesn't rust or corrode as steel does. It won't leave unsightly streaks down your beautiful decking as steel would. Its corrosion resistance also implies that it lasts longer than steel. The beauty of having an aluminum railing system is that you don't have to worry about paint or sealant wearing away and exposing the railing, unlike steel.
Aluminum Is Much Easier To Work With
Whenever you plan to install railings on your building, you should plan appropriately. Ensure you hire qualified professionals who can comfortably handle the project. If not, you may end up spending a lot and wasting a lot of time with the installations. Most people find that aluminum is much easier to work with than steel. Aluminum is strong and does not break easily during installations. There will be no need to worry about your railings getting damaged.
Aluminum Is More Affordable Than Steel
Aluminum railing systems are very competitive in price. Its high quality makes it an outstanding option for many homeowners wishing to transform their homes. When looking at aluminum vs steel railing, aluminum is less expensive than steel, especially considering its strength, durability, and maintenance needs.
Aluminum Is More Beautiful Than Steel
There are many beautiful railing designs for aluminum as a wider variety of styles are available. In addition, aluminum doesn't rust, so you don't have to worry about it rusting and leaving unsightly streaks down your deck railings. So if you're looking for the best bang for your buck in terms of design and durability, then you should choose aluminum railing over steel railing.
The best way to choose the right railing for your home is by comparing different railing brands. Sherwood Lumber's Westbury aluminum railing is among the best railings in the market for homeowners looking to renovate their homes in style.