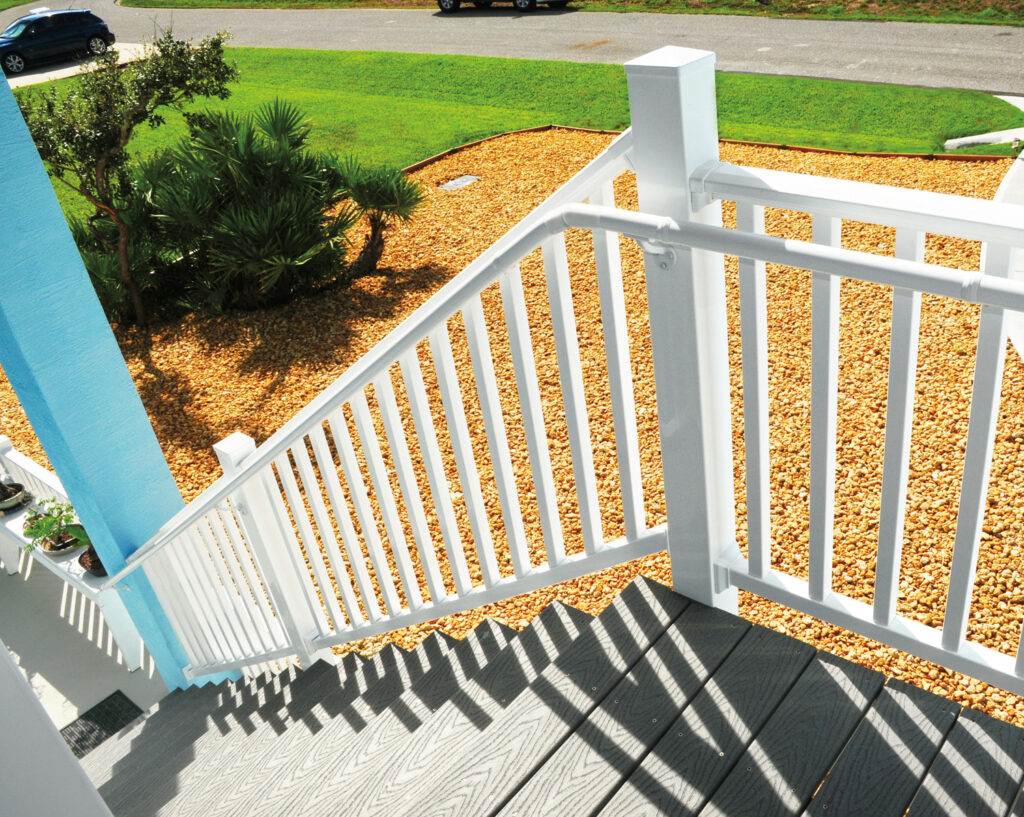 When it comes down to choosing railing materials for your home's exterior, you have several options available. You can choose from wood, brick, stone, aluminum, and the ever-popular vinyl railing set. Each of these has its advantages and disadvantages, but vinyl offers an affordable, budget-friendly solution while still looking great on your house. In addition, many homeowners prefer all-weather materials that don't require regular upkeep, such as painting or staining – vinyl railings offer that type of durability. If you still haven't installed them yet, below are some reasons why choose vinyl railings:
Practicality
Vinyl railings are practical because they are the most durable railing options, including wooden railings (which require regular painting or varnishing). Vinyl is easy to clean and maintain, requiring relatively minimal work.
Versatility
There are different vinyl railings available today, all with their unique benefits. Most railings use a Nano-technology coating for increased strength and UV protection. The technology ensures that the color lasts much longer than other colors. You can thus use this type of railing in harsh conditions like oceanside areas without fading quickly due to sun damage. Additionally, certain outdoor brands use powder coat finishes on top of their rails. This feature can be very beneficial because it offers better protection against corrosive elements like saltwater, the sun, and wind.
Strategic Planning
Vinyl railing can last up to 50 years so long as proper maintenance. Potential railings customers will want to take advantage of this long lifespan when planning their home renovations or building projects. If, for example, a homeowner was to build an outdoor deck in five years, he could select vinyl railings knowing that they would still look fantastic even decades down the road. This is due to the material's durability and because there are many different colors and styles available in vinyl railings today. When selecting the vinyl option, it may be helpful to consult with a knowledgeable railing installer who can provide insights based on previous installation projects.
Affordability
Most vinyl railing companies offer energy-efficient railings that reduce heating and cooling costs in homes. Their slats are spaced closely together to maximize airflow while still offering modest levels of security. This open design also creates an added sense of spaciousness when walking along the deck or balcony area without sacrificing safety or security. For cost-conscious customers, this type of railing is much more affordable than steel, especially in cases where metal has been powder coated for enhanced durability against elements like salt, water, and humidity. The low-maintenance aspect of PolyRail vinyl railings is another crucial reason many 1   homeowners choose it over other alternatives.
Functionality
A vinyl railing is efficient because you can easily mold it into any shape. Manufacturers use a mold for the inside of the railing and pour in melted vinyl. The rails are then cooled and cut into sections that fit together with ease thanks to their grooved sides, keeping them securely fixed together without any extra steps or special tools. The railing companies also offer pre-assembled systems that can go up quickly and smoothly even if homeowners have little experience working with decking materials before.
Once you are sure about why choose vinyl railings, you can go ahead and make your order. Contact Sherwood Lumber today for the most affordable and high-quality railings.