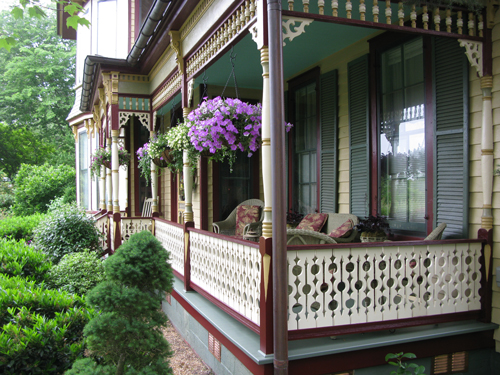 Installing window shutters may seem like a straightforward task. Some think it is a matter of ordering them online and having them delivered. However, when it comes to window shutters, there are many things to note. Let's take a look at what to consider when installing window shutters.
Quality
You would not want to spend a lot of money on window shutters that will not last long. There is no point in paying less for a product that will only serve you until the next repair. Your best option is to invest in custom-made window shutters. These are expertly crafted and thoroughly inspected with high-quality materials. Plus, they tend to last longer than regular wood or metal window shutters.
Appearance
It is vital to have a sleek appearance for PVC window shutters. This is because many people will be glancing at the window from the street side, and they will be able to see what you have on your windows. So, ensure that you only opt for a frame that matches the style of your house.
Functionality
Choose window shutters that can provide extra functionality for your home or business. You could install ones that add privacy by overlapping and blocking out unwanted light. Or, opt for ones that prevent heat and UV rays from entering through the closed windows. Choosing shutters such as PVC gives you the privilege of enjoying both benefits.
Warranty
There are two types of warranties that you can choose from. The traditional one offered by manufacturers and other companies falls short when it comes to service. You only get a limited warranty on your shutters and parts; this is not enough when you have to repair them after a few years.
Durability
Durability also comes in handy when looking at what to consider when installing window shutters. Always choose window shutters that are well-made and will serve you for a long time. Invest in exterior PVC shutters that can endure any weather condition and will not rot, warp or fade regardless of what Mother Nature throws.
Installation
Some shutters arrive pre-assembled, which makes the installation process simple. However, some need some assembling and further assistance from skilled professionals. If you want pre-assembled window shutters, go for Sherwood Lumber's Aeratis PVC shutters.
Versatility
One of the benefits of window shutters is their ability to give your home a unique look. Some buyers want their window shutters to stand out; they want them to be attractive. Some want their shutters to blend in with their home's exterior. Whatever your taste, you can always find the right window shutter design.
Price
Window shutters are among the most expensive products that you can purchase for your home. This is because of their high quality and stylish designs. So before you start shopping, ensure you have researched all the options available to you. However, PVC shutters are the most preferred because they deliver quality regardless of how much they cost.
Investing in window shutters is a wise decision. Once you are aware of what to consider when installing window shutters, you're good to go. For a better experience, you should consider the factors above to ensure that you only fall in with the best quality options. If you're looking for outstanding quality, go for Aeratis PVC shutters.