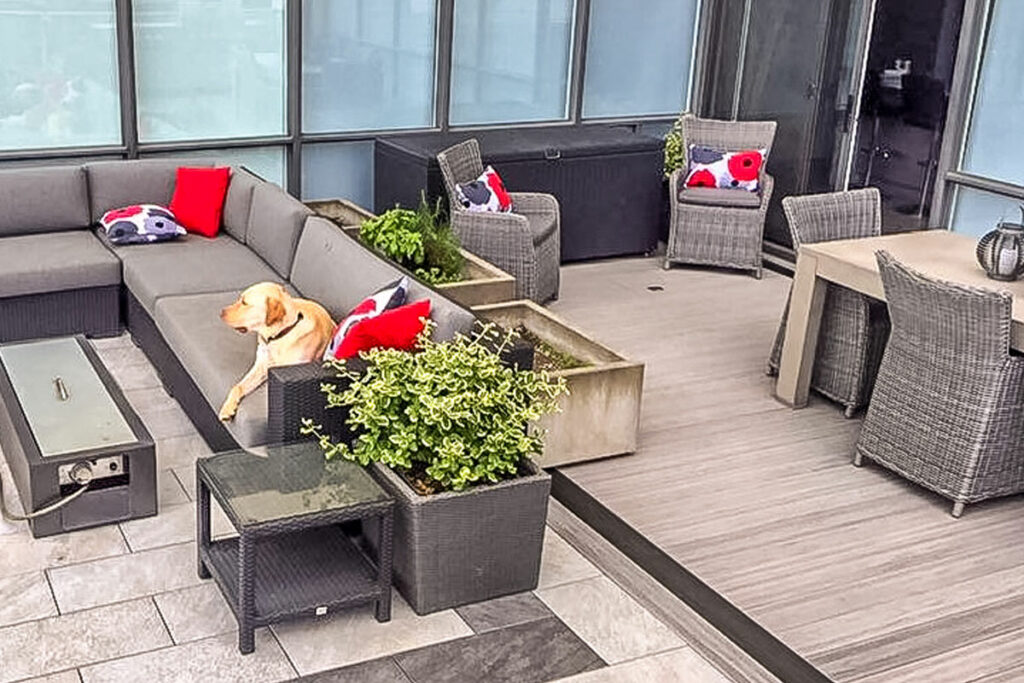 Many homeowners are interested in increasing their outdoor living spaces and enjoying them without feeling trapped within the confines of an apartment, condo, or house. Unfortunately, adding more space can be a costly endeavor. PVC decking is an affordable option that gives interior and exterior spaces the same function while providing plenty of surface area for dining al fresco or enjoying the fresh outdoors. Below are some ways to maximize your PVC deck space.
Roof your deck
Building a roof over your deck is another way to increase your outdoor living space without having to purchase more land or start from scratch. This can involve a simple cover made from aluminum for easy cleaning or something more intricate such as a wooden-framed screen room. Either way, it is a great way to increase your area while enjoying the rest of your yard.
More than one floor
Adding multiple levels and decks is not just for large homes. A two-story deck is an easy project that will add a lot of extra space for the price of very little extra effort, particularly if you are on a budget. It will also give you a second level for relaxing, dining, and entertaining without looking through the railing at your guests below. You can accomplish this in many ways, from adding risers to tacking on slats or building up each level with wood or composite boards.
Maximize height
One of the best ways to maximize your PVC deck space is by reducing its footprint by building up height rather than out and adding railings around your deck's perimeter. This will allow you to build more deck area on your patio or deck without sacrificing the size of your yard. The highest level of your PVC deck should come just below where your ceiling fans start. You can get as much space as possible from your project with vertical space.
Create more seating
Rather than taking up space for yourself by adding folding chairs or setting out patio tables and chairs around your exterior PVC deck perimeter, take advantage of your space's additional height and add some benches underneath trees. These will give you extra seating without taking up any of your space.
Add a hot tub or pool
Many deck owners have either bought a hot tub or built one from scratch on their PVC decks because of the increased area they provide. These are very popular additions because they offer homeowners an area to relax year-round. If you want to do something similar, consider building a pool or hot tub on your deck instead of a patio. It will free up space in the yard and still provide plenty of room for entertainment.
There are plenty of ways to maximize your PVC deck space that give you more use and enjoyment of your outdoor living space without costing a fortune. When creating the perfect backyard oasis with the right amount of sun, shade, and curb appeal, increasing your PVC decking space is an easy way to make the most of your budget. Go for Sherwood's Tivadek and enjoy added benefits.