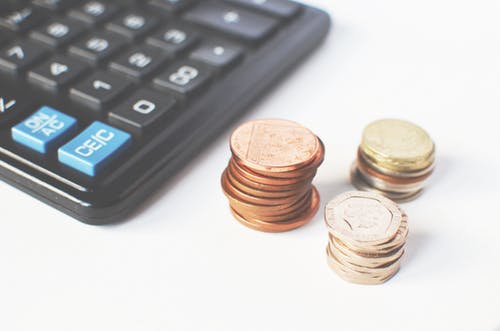 Everyone wants to have the best materials for their home construction, but not everyone is ready to spend a lot on it, which is quite understandable. This, therefore, calls for better strategic ways to ensure you get the best without doing great damage to your pocket. There are various ways through which you can go about this. However, we are going to talk about the 3 major ways to minimize cost in lumber buying.
Forward pricin/price lock-in
This strategy is quite versatile and besides reducing the cost of lumber buying, it also provides consistency which is a big deal among wholesalers and retailers. Forward pricing involves the buyer and the seller making a deal to have a specific commodity go at a certain market value in the future when the actual purchase takes place.
One of the most reputable lumber companies that offer forward pricing as a buying strategy is Sherwood Lumber. It can guarantee a forward price of up to 2 years which is way more than most lumber companies can offer. With this, both the wholesale buyers and retailers are able to draft a budget using a specific figure and stick with it. In such cases, the fluctuation and changes in prices do not affect the customer's buying price at all.
How is this helpful?
Imagine you want to purchase siding lumber in the future. The current price of siding material is $7.5 per sq. ft. today. However, there are high chances of the price getting to $9.00 per sq. ft in the future. You can get into a forward contract with some of these reputable stores; Sherwood Lumber, for instance, to buy the commodity in the future at the $7.5 instead of $9.00. In so doing, you shall have locked the price at $7.5, and whether the price goes down or up, you as the buyer will only pay the agreed price, and the buyer will handle all the risks that arise.
This can be a good strategy, especially for the repeat buyers. If you are a constant buyer of Doug-fir, for example,  it is recommendable to lock-in the price so that you have consistency with your customers and even with your budget.
Buying cheaper substitutes
This is one of the most understandable and common ways of minimizing cost.  As you make your purchases, whether for resale or for use on your house, it is important to compare different products that can perform the same task and offer good quality but are of a lower price range. For instance, Spruce Pine Fir (SPF) is said to be a little less expensive than Southern Yellow Pine. However, both of them give the same results of almost similar quality. Therefore, if you are working on a fixed budget, you might want to go with SPF instead of SYP.
On the contrary, the issue may not be in the product but where you are purchasing the product. This simply means you need to choose the right place to shop because different stores could be selling the same products at totally different prices.
Minimizing on wastage
Minimizing wastage is also among the 3 ways to minimize cost in lumber buying. However, it is not necessarily about how the contractor uses the materials. Instead, it is also about the kind of material you are using. A good example is in decking materials. Naturally, PVC decking options have fewer wastages compared to other materials. This makes the type of material you use a very vital factor for consideration.