Summary
Learn about why both consumers and contractors love Everlast Siding's easy installation process!
When it comes to selecting siding for your home, finding a product that combines durability, aesthetics, and ease of installation can be a game-changer. Sherwood Lumber is excited to introduce you to Everlast Siding, a revolutionary siding solution designed to simplify the installation process, reduce labor costs, minimize disruption, and empower homeowners to take on their siding projects confidently. Discover how Everlast Siding can transform your home exterior while making the installation process a breeze.
Simplified Installation Process: Everlast Siding's innovative design and installation system have reimagined the siding installation experience. With its interlocking panels and intuitive installation method, Everlast significantly reduces the complexity of traditional siding installation. Contractors and homeowners alike can appreciate the streamlined process, as it saves time, effort, and resources.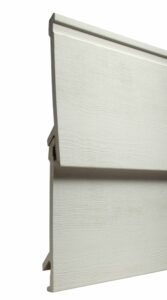 Reduced Labor Costs: One of the major advantages of Everlast Siding is its ability to save on labor costs. With its simplified installation process, contractors can complete siding projects more efficiently. The interlocking panels allow for quick installation, reducing the need for extensive on-site work. This streamlined approach translates into fewer labor hours and ultimately lower costs for homeowners and contractors, making Everlast Siding a cost-effective choice.
Minimal Disruption: Home renovations often come with the hassle of extensive demolition work, leading to disruption and inconvenience. Everlast Siding offers a solution that minimizes the disruption to your daily routine. Thanks to its unique design, Everlast Siding can be installed directly over existing siding, eliminating the need for time-consuming and costly demolition. This feature not only saves money but also reduces the environmental impact associated with disposing of old siding materials.
DIY-Friendly: Everlast Siding's ease of installation extends beyond professional contractors. Homeowners with a knack for DIY projects can take advantage of this siding solution to confidently tackle their siding projects. The simplified installation process, along with detailed instructions and support from Sherwood Lumber, empowers homeowners to beautify their homes while saving on installation expenses. DIY enthusiasts can enjoy a sense of accomplishment, knowing they have successfully installed high-quality, durable siding that will protect their homes for years to come.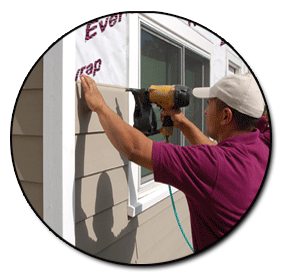 Everlast Siding offers a range of benefits for potential customers seeking an easy and efficient siding installation experience. Its innovative design, reduced labor costs, minimal disruption, and DIY-friendly nature make it an attractive choice for homeowners and contractors alike. Whether you're looking to enhance the curb appeal of your home or streamline your contracting projects, Everlast Siding provides a hassle-free solution that combines style, durability, and convenience. Explore the world of Everlast Siding today and transform your home with ease.