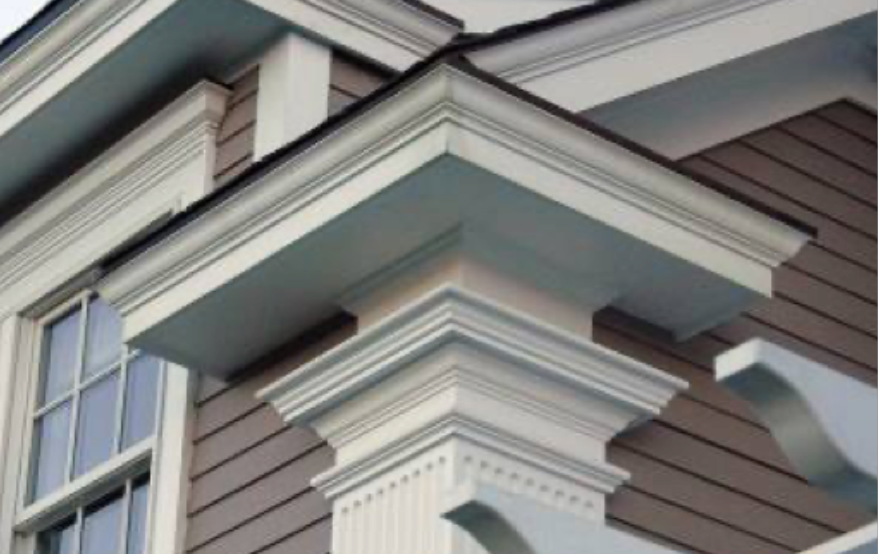 Rustic can mean rugged but in an elegant way. In terms of building and trimming, it means giving your building a classic look by incorporating appropriate colors and materials. For you to give your exterior a rustic look, you need to make sure the appearance of the house blends well with the background.
Normally, homeowners prefer choosing trimming materials and textures that will add value to their property. They are also looking for something that will make them feel comfortable over the years without making any adjustments. Below are some of the rustic exterior trimming Tips that you can consider, in order to give your house an appealing look.
Matching Rustic Trimming With Exterior Siding
One strategy for achieving a rustic appearance is by matching colors. If you match the color of your trim with that of your siding, the color will blend in perfectly.
In most cases, people prefer mixing dark and light tones. You can decide to use a dark tone of one color on your trim and then use a light tone of the same color on your siding. On the other hand, you can decide to use matching colors but with the same tone.
In both cases, depending on the type of background, you can achieve a rustic exterior. If you think of using composite siding, you can match it perfectly with EX-CEL PVC trim. These two materials are a perfect blend especially considering their textures. Our PVC trim will add a touch of handmade class to your home.
Also, depending on whatever you want to achieve, you can combine different styles and come up with a unique look. With your creativity, you can come up with a style that will make your trim look rustic.
Custom Finishing
Apart from matching colors, you can decide to go for custom finishing.  You can decide and use contrasting pieces of trim in your stain and still end up with a rustic trimming idea. Right now, many are after the traditional look and companies are coming up with finishes and stains that will offer that traditional look. For instance, modern trimming products like composite feature a custom and traditional look yet still offering quality performance.
PVC Material
Another way to achieve a rustic exterior is by choosing a rustic trimming material. The trimming material you use will also determine whether or not you can achieve a rustic look. So far, PVC still tops the list of rustic exterior trimming Tips. By choosing PVC trim, you will be assuring yourself the best performance over the years.
The material has the look of wood but is capable of withstanding several damages.
Moreover, PVC products are very affordable and available. Also, the good thing with PVC is that you can use any paint or stain on it without any signs of adverse effects. Therefore, you can paint it in any color and achieve a rustic appearance.
At Sherwood, you can find the best color options for your trim.