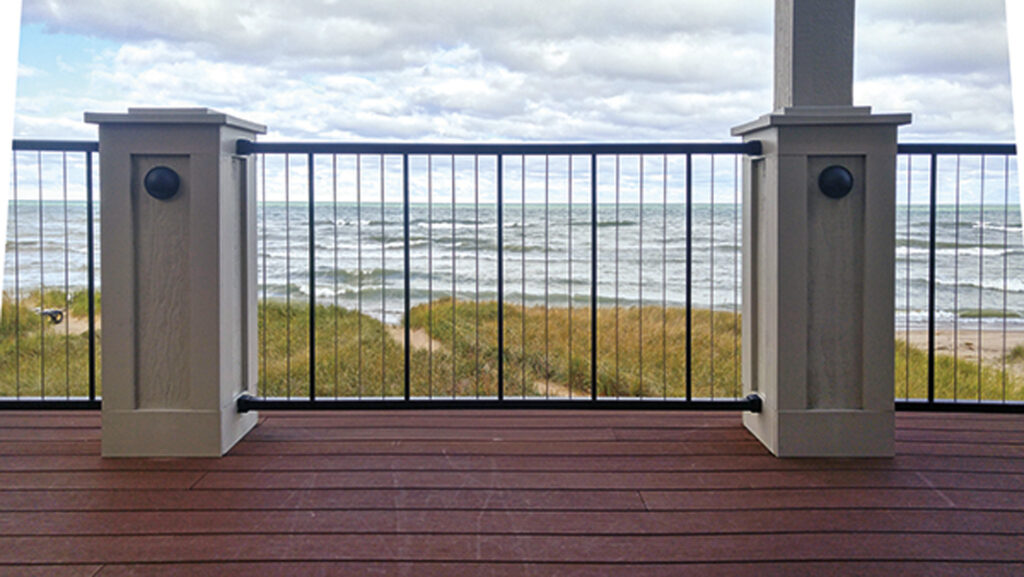 Walls, doors, and railings can benefit from a fresh coat of paint with just a few pennies and labor to spare. Unfortunately, not all materials are good with paint; some will flake or deteriorate. You may wonder the same for the case of aluminum railings. Perhaps you bought an aluminum railing years ago but changed your mind about the color, or maybe you bought a new house with metal rails but thought it would look better in a different color. If you desire to change the hue, and you find out that paint can do the work, then it is time to learn how to paint your aluminum railings?
Furthermore, the advantages require no effort on your part; no extra maintenance is necessary to keep the railing's coating in good condition.
Painting Aluminum Railing
Painting your rails will help you achieve strength and longevity in the long run. If your railings are old and the original coating is peeling off, cracking, or breaking down, you should consider painting it. Railing brands like Sherwood's PolyRail will always give you various color options for your exterior aluminum railing.
If you want to paint the rails, you will need to do prep work. This entails choosing a perfect day, cleaning any dirt and corrosion on the surface, adding a primer, then scuff-sanding for good adherence.
Choose A Perfect Day
First, if your railing is outside, choose a day free of rain and humidity. Moisture might obstruct the painting process at times. Furthermore, the paint will dry faster if the weather is sunny and dry. The temperature should not be an issue if you are painting inside, although you must still maintain the cleanliness of the rail.
Dust of Your Railings
Any debris, oil, rust, or finger grease might prevent the paint from adhering perfectly. To guarantee that the primer and paint stick to the railing, rub it with wire wool or a sanding sponge. Dust off the rail and wipe away any grit after sanding. You may also wish to apply a degreasing product if you are concerned about grease and power wash your railings if feasible. The essential thing is to clean the railing thoroughly so that the primer adheres to every nook and crevice of the surface.
Apply a Primer
The primer must be designed particularly for aluminum surfaces. If you encounter difficulties getting one, inquire from the professionals. After the primer dries for 2 to 4 hours, you can apply your selected paint color. If you are working on an outside railing, choose a paint that can survive the elements. Follow the paint can's instructions, but anticipate waiting around 24 hours for the paint to cure completely. You may need a second coat depending on the paint and the railing color.
No matter what Mother Nature throws at your aluminum railings, powder-coating will defy rust and remain lovely. Even after years of exposure to harsh temperatures, ice, snow, dampness, wind, and other elements, the rail remains unmoved. There will be no peeling, flaking, cracking, or rusting to worry about. You only need to ensure you go for the right railing brand.