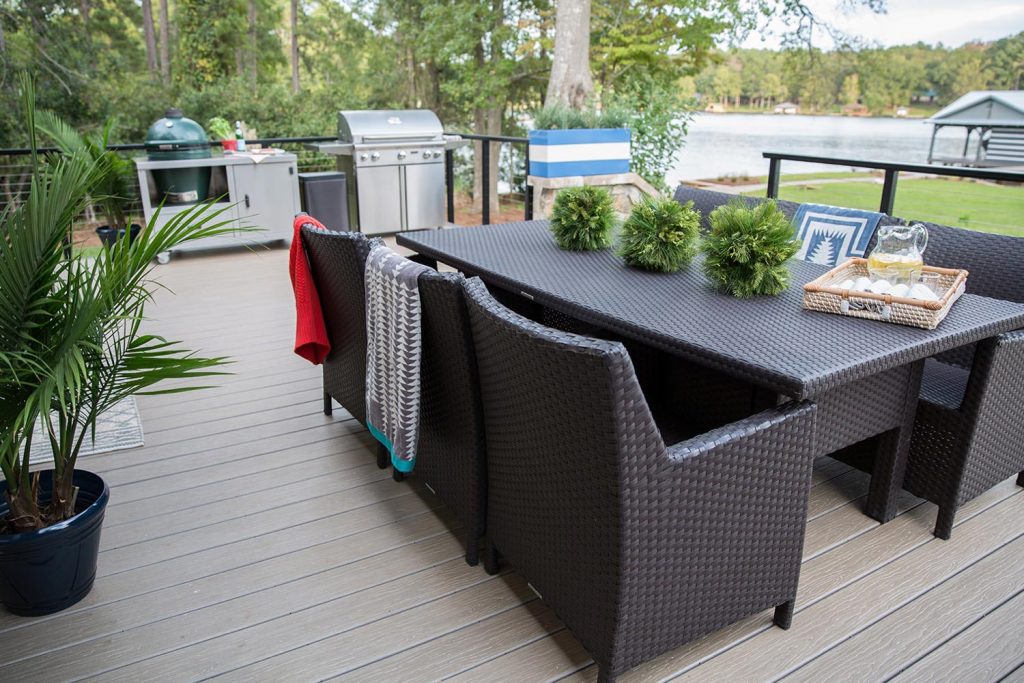 Currently, many people are installing decks around their houses having in mind the many benefits they would always experience. For the homes in Rhode Island and any other New England states, the decks act as perfect places for rest, refreshment, and partying. From the decks, you can also view the scenery of the surroundings and enjoy the cool and perfect weather conditions of Rhode Island. However, with the many trending types, brands, designs, and colors of decks, you need to choose the best for your house. In this case, we are looking at the best decking for Rhode Island.
Not all decks are of high quality and not all are affordable. You, therefore, have to look at each type and make your decision on the one you prefer. Below are some of the best decks for Rhode Island.
Composite decking
Contrary to wood decks, this type of deck won't stress you up with issues of molds, splintering, and even restaining. This means that the maintenance is very easy and it is more durable than the other decking options. Composite decks are very affordable and they moreover give your house exterior the best look, appealing to every eye. It is so far the best in the market and when you talk of quality, you can consider brands like MoistureShield. The deck is available in several color options and just from its name, it is extremely resistant to moisture and can be used in places frequented with water like near swimming pools, or even underwater.
Pressure-Treated Wood
Pressure-treated wood, especially the one made from pine fall among the best decking for Rhode Island. Since the chemical content in them prevent them from rotting, insect damage, and weather damage, these decks can always last as long as you may with them. You only need to ensure regular maintenance for quality performance. However, to maintain the pressure-treated lumber, you will need to power wash and paint it regularly. This implies an increase in the general cost of the deck.
Redwood Or Cedar Decking
These two types of materials have tannings and natural oil which protect them against damage by insects, weather, and rot. Both redwood and cedar can therefore last long as compared to natural wood. These materials are very attractive when used on decks since they have a natural and perfect texture. But, similar to the case of pressure-treated wood, cedar and redwood decks require regular power washing in order to make them clean and long-lasting.
Aluminum Decking
This is a modern type of decking whose aesthetic is incomparable to the other types of decks. Aluminum decks do not have problems related to insect damage, weather damage and moreover, they do not rot. The major downside to this decking is that aluminum produces unwanted sounds when stepped on and even during times of rain. It is also a very expensive type of decking in the market.
Tropical Hardwoodfb 
Tropical hardwood decks are very strong and durable and can withstand any harsh weather condition. There are various types of tropical hardwood from which you can choose a perfect one for your deck. However, their strong and heavy nature makes them very difficult to install. This implies that the cost of installation is higher than that of other types of decks.
A perfect deck-like composite is very affordable, does not need regular maintenance, and is also durable. Sherwood Lumber's brand, that is MoistureShield is currently the most popular decking in the market. This is as a result of its outstanding quality that also makes it the best decking for Rhode Island.