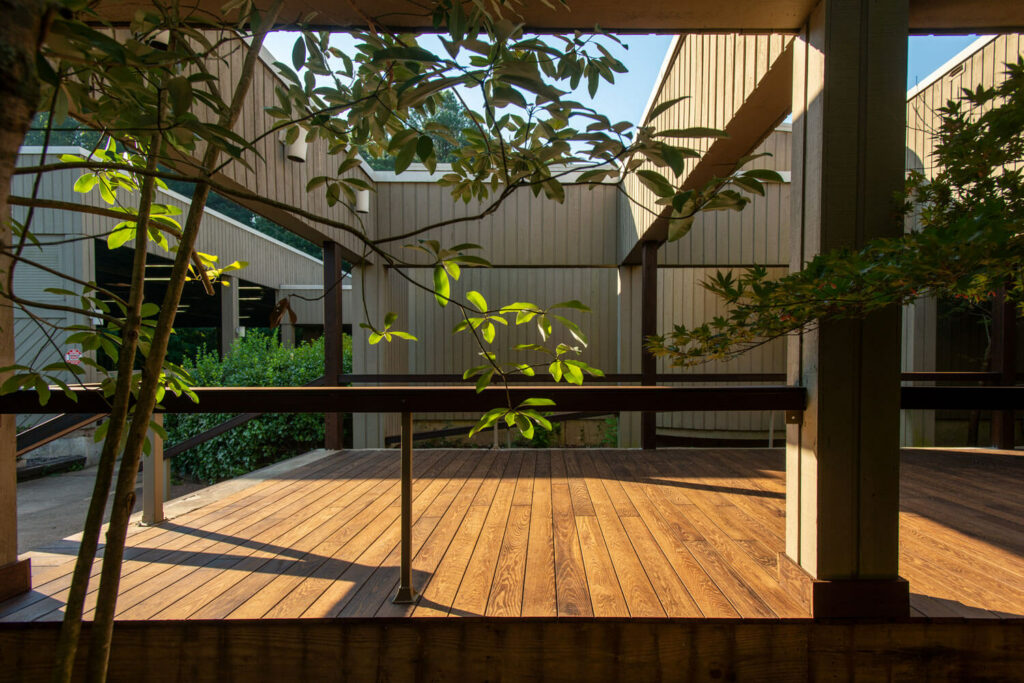 Thermally modified wood decks are beautiful and durable options for your home. However, it does require some special care and maintenance to keep it looking its best. Here are the tips on how to maintain your thermally modified wood decking:
Keep it clean
Thermally modified wood decking is easy to care for and maintain. Sweep the deck regularly to remove dirt and debris, and wash it down with a hose. You can also consider using a pressure washer to keep your deck looking new once in a while.
Protect it from the sun
To protect your thermally modified wood deck from the sun's rays, you can apply a UV-resistant sealer or stain. This will increase the lifespan of your deck and keep it looking good for years to come.
Be careful with chemicals
When cleaning your deck, avoid using harsh chemicals or cleaners that contain bleach. These can damage the wood and cause it to deteriorate over time. Instead, opt for a mild soap or deck cleaner.
Don't let it get too wet
While thermally modified wood is more resistant to water than traditional lumber, it's still important to avoid letting it get too wet. If the wood does get soaked, be sure to dry it off as soon as possible to prevent any damage.
Inspect it regularly
It's good to inspect your decking regularly, looking for any signs of wear or damage. If you spot any defects, be sure to repair them right away to prevent further damage.
Keep it well-protected
If your decking is in an area exposed to a lot of sun, wind, or rain, it's essential to take an extra step to protect it. Apply a waterproof sealer to help repel water and keep the wood from drying out. You can also use a tarp or cover when the weather is horrible.
Don't let it get too hot
Prolonged exposure to heat can damage your exterior decking, so keep it out of direct sunlight as much as possible. If the wood does get too hot, you may see signs of fading or discoloration.
Avoid furniture with sharp legs
Furniture with sharp legs can damage your deck, so be cautious when placing it on the surface. You may consider using furniture pads or covers to prevent any scratches or gouges.
Hire a professional for big projects
If you're planning any changes to your exterior deck, such as adding stairs or railings, hiring a professional contractor is best. They have the experience on how to maintain your thermally modified wood decking, and they can also help you choose the best materials for the project. If you are looking for a reputable decking company then Sherwood Lumber should be your number one choice. Our Americana wood decking is of high quality and also easy to maintain.
Take care of any repairs right away
If you spot any damage on your deck, it's important to take care of the problem right away. Otherwise, the damage may get worse and eventually lead to the need for a complete replacement. By taking good care of your thermally modified wood deck, you can enjoy it for many years to come.