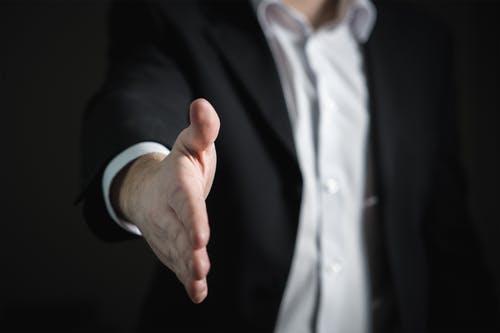 You are new to the logging business and you are wondering how to land that lumber contract and expand your business, here is what you need to do. You will need to portray yourself as a professional and credible business that is worthy of getting the contract. These are some minimum requirements that big companies will need from you before they even look at your proposal. They will take you a step ahead of the competition and give you a fighting chance.
1. You will need to establish your business.
This is probably the most important aspect to take care of before getting into any other task. Depending on your country you will need to notify the government of your company name, address, contacts, location, products, among other things. Large companies do not want to deal with a fraudulent company. It is vital to register that business before seeking to get that lumber contract.
2. Market your business
It is not enough to just register your business. People out there will not know that your company exists until you advertise it. In our new world, there are multiple ways to advertise your business. The most professional ways being the use of business cards, rack cards, and brochures. Digital advertising is even better. Through online social sites, you can promote your business and reach as many people as possible. Advertising will not only promote your business but it goes a long way in convincing big companies that you are a credible business.
3. Get Insurance for your Business
Getting insurance has become one of the qualifications to partner with these big companies. For your lumber business, you could start with liability insurance. However, be careful to avoid illegitimate insurance agencies or the almost bankrupt ones. Be sure to do your homework. Sure it might be easy to get an audience with the big companies and pitch your proposal. The major challenge is meeting the minimum requirements given by the large company.
4. Ensure you have the Final Contract.
The organizational structure of large companies is quite complex and so is its process. During your negotiations on the terms of the contract, you may be dealing with the companies' middleman whose work is to close contracts with clients. This middle man, however, will not be the one paying your bills at the end of the contract. Once you land that lumber contract will have to go through various departments like senior management, procurement, human resource, legal, etc. hence be sure to follow the process carefully and get the finalized contract before you begin your service.
5. Prepare for Long Term Payments.
As an independent, it may difficult to wait up to 90 days or 120 days for some companies to get paid. Especially payments may delay the first payment as accounting works to include you into their payroll system. Large companies having many departments and workers makes it difficult to process new payments. It is a norm for the contract to involve long term payments.
6.  Make clear on your Deliverables.
Before you land that lumber contract the company should understand your scope of work and your services. As an independent business, you must also know how to place a value on your service in order to avoid underpricing. Cater for all the minute details before finalizing the contract.
Landing that lumber contract may be just what you need. This kind of contract opens your business to new and bigger opportunities. More opportunities mean bigger money and more experience. Here are some of the requirements you need to become a Sherwood Lumber customer or vendor.