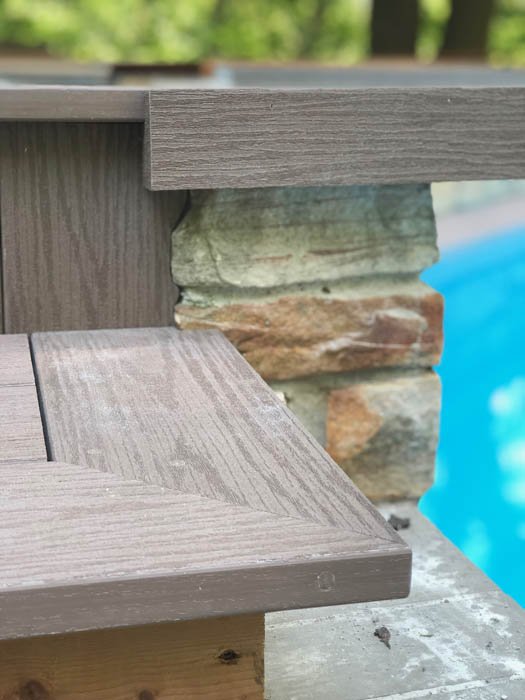 Anytime when you are moving into the winters, you must prepare yourself and your home for the threatening winter weather. You must also be ready to take care of your exterior during the entire period to avoid any damages. Looking at the exterior, the most important part to put into consideration is the deck. The exterior deck must always stay appealing even during the winter. That will call for your attention an the homeowner to make sure your PVC deck remains in good condition. If you've been asking yourself the question "how can I take care of my PVC deck during the winter" then you can consider looking at the tips below.
Store Your Patio Furniture and Planters Properly
In case you have no plans of using your PVC deck during the winter, you cannot leave your property out in the cold. Consider removing and storing the patio chairs, tables and planters in a garage or shed.  You can thereafter return the furniture and the decorations once the winter season is over. Clearing the deck minimizes the amount of snow or moisture collecting on it and as a result it minimizes the chances or mold formation and rot. The clear space will also give you an easy time doing the cleaning
Clean Your PVC Deck
The best part of knowing "how can I take care of my PVC deck during the winter" is knowing how to clean your deck. Cleaning is always necessary at all times regardless of the weather conditions. Having a clean PVC deck will make your exterior look appealing even during the cold and snowy winter and this adds value to your property. Therefore, after clearing everything from your deck, you should embark on proper cleaning which includes removal of debris. Have it in mind that any dust or debris on the deck will provide a surface for the build up of snow and ice which can cause potential damage.
Also, this is a good opportunity for you to carry out inspection on your deck and find out whether there is any mold or mildew. Once you are certain of the safety of your deck, you can move along perfectly well throughout the entire winter period.
Maintain Proper Removal Of Snow
Before moving into the winter, you must have prepared yourself well for the task ahead. You should make sure you are ready to handle the snow whenever it starts falling. In this case, routine clearing of the snow would be necessary. For those living in areas that encounter too much snow, it would be advisable that you don't use metal shovels to clear off the snow. Instead, you should consider using planks so that you don't scratch or scar your PVC deck. You should also avoid using salt on your deck because for some materials, it could ruin the finish. By using Sherwood's TIVADek, you will not have to worry about damaging your finish because TIVACoat holds up well on the material.