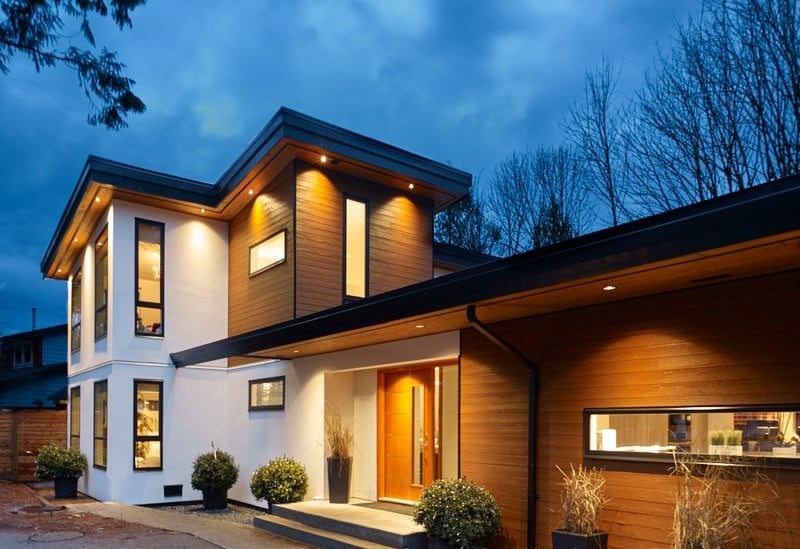 Engineered wood siding is among the best siding choices for the winter. The material is very strong, durable and highly resistant to moisture damage. During the winter, the material can withstand the cold weather for a long time without showing any signs of damage. However, the winter conditions require that you maintain your engineered wood siding regularly. By ensuring regular maintenance, you will be able to easily realize damages in case of any. Today we are going to help you answer the question how can I maintain my engineered wood siding during the winter.
Cleaning Your Engineered Wood Siding
Cleaning is always the most essential part for every exterior maintenance project. Whenever you are maintaining your siding during the winter, you must have it in mind that regular cleaning is necessary. Regular cleaning will ensure that the siding maintains its appealing look throughout the winter season. It will also keep away threats such as snow, ice or debris that may damage your engineered wood siding. The good thing with engineered wood siding is that it does not require a lot of time to clean. Once you have removed the debris and the snow, you are good to go. The removal of debris and snow will ensure that water drains properly, therefore preventing moisture-damage.
It is easier working with KWP engineered wood siding because the material does not easily contact debris. Therefore it gives you an easy time with the cleaning. The coating also does not peal off easily so you don't need to worry about damaging the coating.
Caulking
Thorough checking will always help you find any hidden damages round your windows, doors and vents. In case the damages are minor, you can just re-caulk by yourself. However, if you suspect that there might be moisture penetration, you need to get a professional to come and carry out inspections. This will help you avoid sealing moisture inside the wall which can cause serious problems later on.
Visual Inspection
Visual inspections will help you to realize any damages on your siding early enough. Therefore you can make the repairs as soon as possible before the damages worsen. Whenever you are inspecting your siding, you should look for any discoloration, cracks, peeling or bubbles. If you find out any of these, you should make appropriate repairs or preferably look for a professional to come and attend to it.
However, for Sherwood's KWP engineered wood siding, you don't have to worry about such issues. Our high quality engineered wood is very strong and does not crack or peel easily. You only need to ensure that you get the appropriate coating for your siding so that you won't have to repaint it over and over again. Speaking of coating, Sherwood Lumber offers you pre-painting options and so you won't trouble yourself painting your engineered wood siding. With our KWP engineered wood siding, you don't need to ask yourself the question :how can I maintain my engineered wood siding during the winter". We've got you covered.