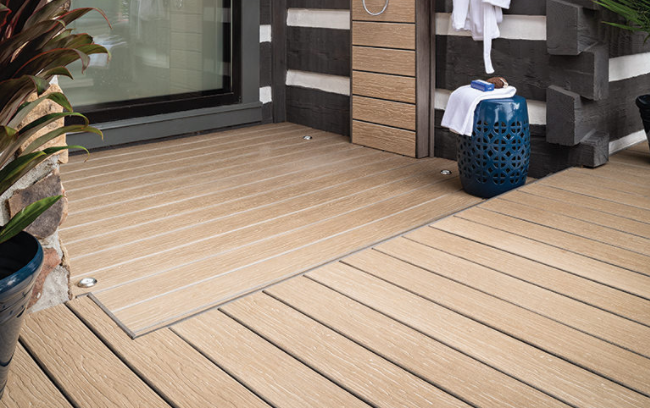 In order to safeguard your property from fire damage, there are a few measures that you can put into practice. Such measures evolve around construction projects such as roofing, siding, and decking. In each case, it is advisable that the building materials should be fire-resistant as well as long-lasting. For the case of decking, many companies are working on upgrading their decking materials in order to improve their quality and resistivity. There are also some naturally fire-resistant decking materials that you need to be aware of before deciding on the type of decking to go for.
Below are some of the very common decking materials that will help you protect your property and even your family from fire outbreak and even fire damage:
Pressure-Treated Wood
Although natural wood does not feature among the most fire-resistant decking materials, it can still be upgraded into a fire-resistant material. Some companies use different chemicals to treat wood in order to come up with fire-resistant decking materials. As a result, they end up with wood products with class A fire rating and this measure turns out to be very economical. However, the problem with pressure-treated wood is that it does not last long since it is not natural. After some time, the chemical composition will cease to function and what remains is normal wood.
Most fire outbreaks always begin from the deck since it is the most exposed part of the exterior. There are those wood species with a fire rating of class C while others like composite have a class A rating. This is why most people would go for MoistureShield, having the best fire rating. Since composite material retains its appealing look and feel, it is very appropriate for use even in fire-prone areas. However, you still need to check the fire ratings before you make your purchase. This is because not all the composite boards have a class A fire rating.
Aerated Concrete
This combination of composite and aluminum has very high insulating properties and is lighter than normal concrete. Aerated concrete is currently the highest-rated decking material in terms of fire resistance since they are non-combustible. An aerated concrete block is capable of withstanding fire for about 4 hours. This gives you enough time to put off the fire and safeguard your property. The only stressful part for most homeowners is the affordability of this decking material. It is the most expensive and this is why it features less in buildings.
Fire-Retardant Treated Wood
In order to come up with fire-resistant decking materials, other companies use fire retardants to treat wood and reduce its susceptibility to fire damage. In most cases, you will find the fire retardant underneath the deck and this is to prevent the wind-blown ambers from reaching the wood. It is the best alternative when considering affordability and it is cheaper compared to the non-combustible decking materials. The only problem with fire-retardant-treated wood is that it does not offer long-lasting protection against fire damage. Therefore you may still have to worry about the safety of your property.