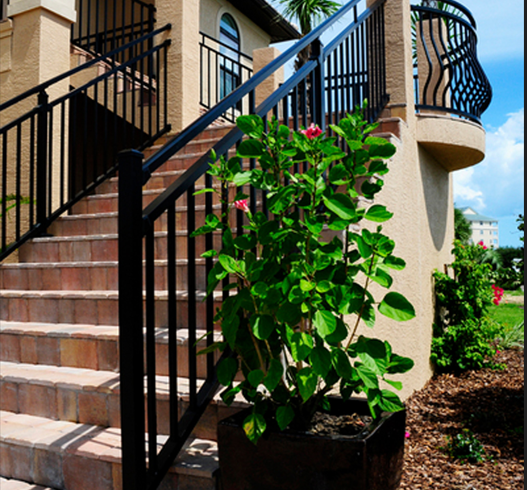 Every balcony requires a bit of ornamentation, whether it's the corners of your aluminum railing or a window box with flowers. You'll find that even the simplest decorations can help to spruce up your deck and make it feel more inviting. If you are starting out with your deck, here are a few deck railing decoration ideas that will add to the look of your home.
Place bird feeders
Having a bird feeder on your deck rail is like having a wonderful little party in your backyard. Not only will you be providing the birds with some food, but the novelty of it will likely draw the attention of your guests. If you have children, they will surely be delighted by this addition to your home.
Hang wind chimes
Since decks are generally placed closer to the ground than windowsills, hanging wind chimes on the rails can be an excellent way to enjoy the sweet sound of moving air. With so many different tones and shapes available today, it should be easy to find something that matches your home's look and feel.
Hang hooks along your railing
A good idea if you want to hang anything on your railings: pot plants, toys, or drinks. Hang these items out of reach but within easy reach so they don't gather dirt and dust. This keeps the railing looking cleaner and makes it easy for guests to grab drinks or toys as needed.
Add flower boxes
This adds color and texture to your deck railing and makes it easy to change your look as seasons change. Watering flower boxes daily can get tedious, but you can set timers to water them at scheduled times.
Add a cherry blossom tree
If you look at Japanese gardens, you'll see that they have a lot of cherry blossom trees. They never looked so good as on their own. This plant offers the beauty of flowers throughout spring and summer, which is when you would plant it on your balcony rails.
Use hanging lanterns and lights
A small balcony can benefit from hanging lights and lanterns. With these lights, you can create an intimate setting that feels completely different from your yard. You could also use it to highlight a beautiful part of your house or to illuminate a special plant or focal point.
Install planters
If you like to grow plants, consider having planter as one of your deck railing decoration ideas. Although they may not appear as if you purchase them from a store, you can make them yourself. As long as they are made of decent materials, they can last many years without losing their original shape or color.
Use a water feature to add harmony
You can use a water feature to add harmony to the architecture on your railing. This artwork helps you pick up on the natural rhythm of the sounds around you and integrate it into an artistic piece that is uniquely yours. The sound of moving water could make your balcony feel like a space where you can enjoy complete peace and tranquility.
These are just a few deck railing decoration ideas to begin with. Remember that your budget and the size of your balcony will significantly impact how elaborate you can make it. Moreover, choose high-quality railing like Westbury aluminum railing.