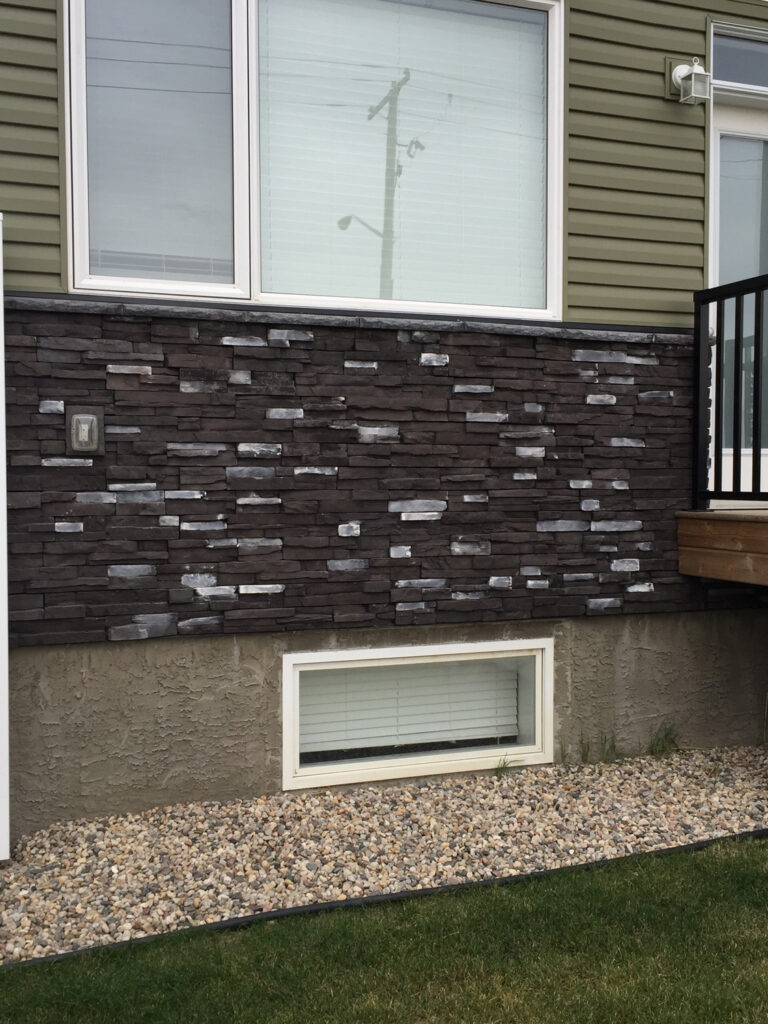 Stone veneer siding can be a beautiful addition to any house. It makes your home stand out from the others, and it's easier to clean than brick or stones. However, your ClipStone siding may encounter damages and you will need to repair it as soon as possible. If the problem is minor you can use the DIY approach. However, involving a professional would be a good idea especially if the issue is very serious. Below is a guideline on ClipStone siding repairs.
What To Do
Marking Lines
Always start with the top left corner of your wall. This way if something goes wrong, the damage will be contained to your one side of your house. Use the rafter's square to mark a line across your stone veneer siding at about waist height. This area is known as the 'fascia,' and you'll want to make sure that there are no power lines above this point.
Chiseling Out Loose Parts
Using your hard hat, safety goggles, dust mask and optional drop cloths, chisel out any loose or damaged areas of the ClipStone that are hanging off. If it looks like the entire piece may fall out, you can tap into it with your chisel and then pull it away from its place on the wall. Once finished remove all debris so that you don't have anything falling down on you. Do not remove more than necessary and be careful to clean up all your tools and parts before continuing. If the wall is bowed in, you can use a mallet on the top of the chisel to tap it back into place.
Matching The Old and New Pieces
Lay out your new pieces on the drop cloths or somewhere where they won't get dirty. A newspaper can also work for you as well. You'll want to match them up with their old pieces so you don't have a mismatched pattern going down your entire wall! Tap some lines into your veneer using a small nail set. This will make it easier to line up your new pieces when you go to put them in place.
Wedging out The New Pieces
Use the pry bar and hammer or chisel and mallet to wedge out your new pieces. You'll want to start at one end of the siding, gently tapping until all the pieces are wedged out. To keep everything straight, lay wooden shims down where each piece will land so it doesn't slide off the wall.
Installing The New Pieces
Once you've removed all the old ClipStone siding, put your new pieces into place. You can also use shims to wedge these in as well. Next, go back and tap some more lines with your chisel points. This will give it a nice finished look without having to use mortar. Hammer them down as well as any other loose bits along your stone veneer.
To finish it off, hammer one last line just below where your stucco or brick meets up with your fascia board for an even cleaner look! And there you have it! A quick and easy fix on your stone veneer siding. You can always contact Sherwood Lumber for more information on ClipStone siding repairs and installations.