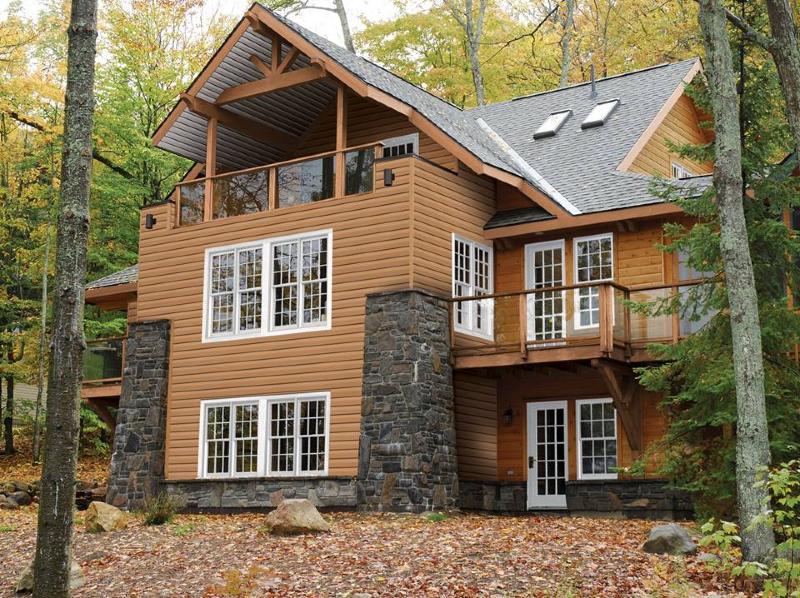 When choosing a siding for your home, you should always make sure that it is the best. Being the best simply means:
It can suit your desires as a house owner
It can suit the design of your home
It can do well irrespective of the weather conditions of your area
It can last long on your building
These qualities and many more will help you decide on the best siding for New York.
Many would prefer engineered wood siding because it possesses all these qualities. Be it in New York or any other area, engineered wood siding will always perform in an outstanding manner. KWP and other common brands will always feature in many New York homes. Below are some of the best sidings for New York:
1. Engineered Wood Siding
Just as have been mentioned above, engineered Wood Siding is preferably the best for a home in New York. First of all, it is designed to last long and to withstand unfavorable weather conditions like storms, strong winds, and the likes. Engineered wood is very strong and moisture resistant and has close to nil shortcomings. This type of siding is cost-effective due to easy installation, easy maintenance, and so on.
2. Vinyl Siding
Vinyl siding lasts long because it does not experience the problem of peeling, chipping, or fading. An insulated vinyl siding is preferably the best option since it won't be affected by weather changes. This means that the normal vinyl without any insulations will not help you a great deal. You will therefore spend more on the insulated vinyl siding than on other types of sidings.
3. Cultured Stone
Cultured stone is not like a natural stone. It is cultured to give it the beauty that any home deserves. Cultured stone is lighter than natural stone and turns out to be the best option for temperature regulation within your house. The only shortcoming of cultured stone is that it is not easy to install and the installation process takes a very long time.
4. Fiber Cement
Fiber Cement is also considered the best siding for New York because of its weather-resistant nature. It also has an authentic appearance that makes it look nice on any house. You can choose any design and any color for your house since all are available in the market. However, fiber cement is somehow expensive to install than other sidings in the market.
5. Wood Siding
This is also a preferable siding for New York since it requires easy maintenance and it is also very cheap. It can be customized into any design based on the homeowner's preferences. However, unlike the other sidings, wood does not last long and needs regular replacements.
A house owner in  New York must know the kind of siding that is suitable for his or her home. He or she should consider the above options and decide on the best for his home. Engineered wood siding still remains at the top of the list as the best siding for New York. The available brands such as KWP will always ensure that the quality of the sidings improves day in day out.