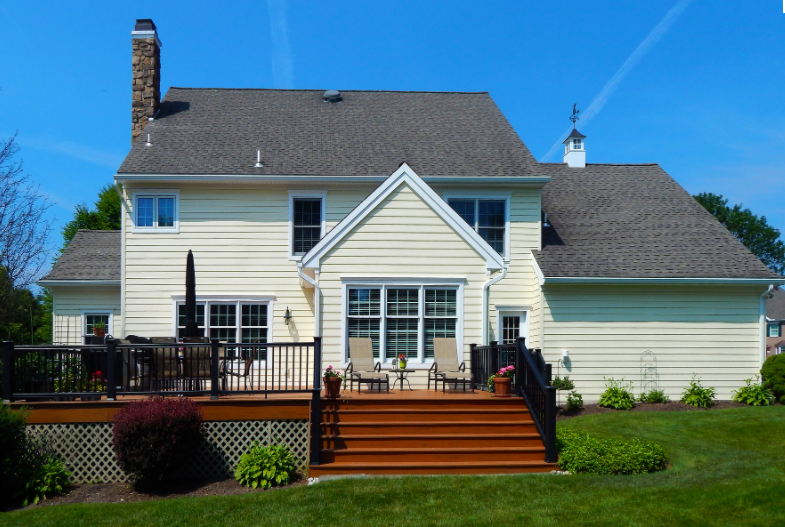 With composite siding on your building structure, you will have nothing else to worry about. The composite sidings are the best options for protecting your property from any sort of damage, be it fire damage, water damage, or insect damage. Before installing any product on your building, you must always look at its impacts. The same case applies to composite sidings and today we are going to look at the benefits of composite siding.
1. Easy Maintenance
Compared to other siding materials, composite sidings require very minimal maintenance. They are resistant to pest, water, fire, and fade and this guarantees you an easy task with regards to maintaining your composite siding. Instead, you would be spending time and money on other important things. All you will need to do is clean your sidings once in a while because the boards do not absorb too much dust.
2. Great Aesthetics
Composite sidings are currently one of the most fashioned sidings in the market and they come in different textures, colors, and designs. You can decide and get any design that you wish for but before that, you would consider looking at the design of your building and the surrounding environment as well. This would help you choose the appropriate design for your siding. Moreover, the color should not coincide with the background of your house. But this should not worry you because Everlast composite siding is backed with a guide on how to achieve perfect siding.
3. Easy Installation
This is another added benefit of composite sidings. The composite material is very light and if not for the safety precautions, you can easily install the sidings by yourself. So long as you have assembled all the appropriate tools, you are good to go. It takes a very short time to install composite sidings and the process is less costly.
This is because it does not involve too much professional skills and neither does it involve many risks. Though there will be a slight difference between horizontal and vertical installation. The vertical sidings are much easier and cheaper to install in comparison with the horizontal sidings. Once you have gotten yourself a professional, you need only to worry about the expenses.
4. Durable
Unlike normal wood, composite is a very strong material. It can last for years without you having you repair or replace the boards. Also, taking care of your sidings guarantees more and more durability. This calls for your duty to ensure that your sidings are free of dust, stains, or moisture. The quality of Everlast composite siding makes it the most long-lasting composite siding in the market today. This is because it undergoes an advanced manufacturing process, unlike other siding materials.
Despite how much your siding may cost, your main intention should be to have the best siding for your building. Once you are aware of the benefits of composite siding, you should get one and ensuring the safety of your property. Sherwood Lumber guarantees you quality and long-lasting siding.