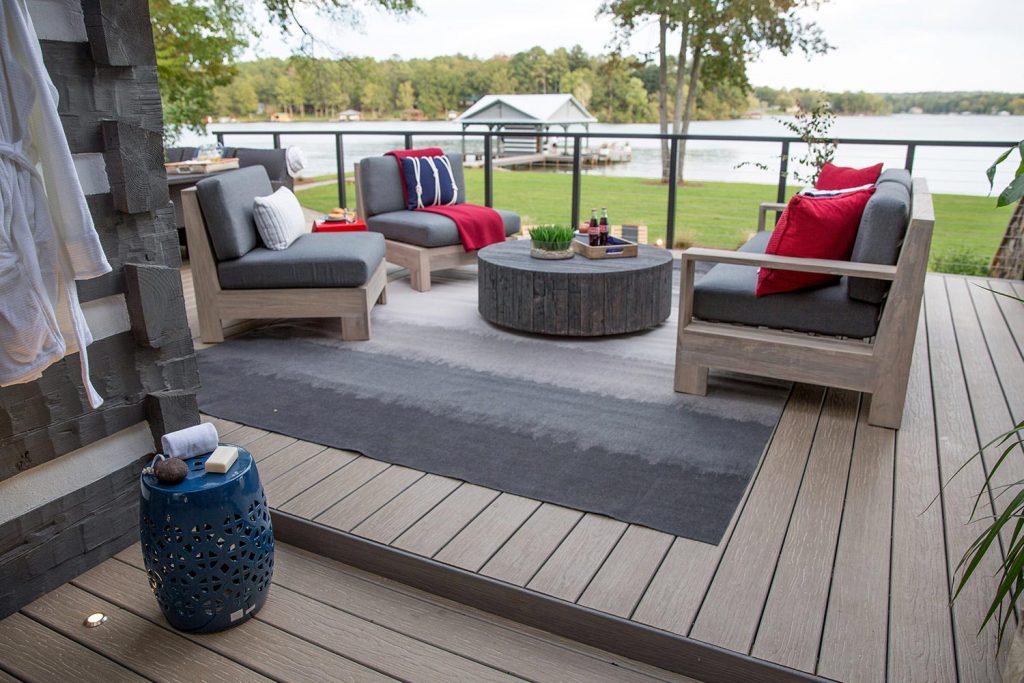 With the increase in the number of decking options, you need to be careful when choosing one for your house. Each type of decking has its own quality; there are those of high quality and those of low quality. Speaking of quality, composite decking stands out as the best decking for Long Island.
1. Composite Decking
This material is by far the best for decking in the market. Its quality guarantees you many years of high performance and the best outlook. MoistureShield is a maintenance-free and high-quality brand of composite decking. The manufacturers always use the best materials, that is, pure plastic resins and reclaimed wood fibers. This makes composite decking a very long-lasting option. Moreover, you won't need to paint or stain your deck as is the case with other decking options. Use it underwater or in sunny areas, the deck will remain in perfect shape.
2. Brazilian Rosewood and Exotic IPE
Exotic IPE is naturally resistant to insect damage, rot, molds, and decay. Additionally, it is resistant to fire damage. Both Brazilian Rosewood and exotic IPE are very strong as compared to natural wood and they do not need any Chemical treatment during their manufacture. However, to some extent, the two types of decks are susceptible to damage by weather elements. Therefore, they need regular maintenance in order to last for years.
3. Mahogany Decking
Mahogany is one of the most beautiful, versatile, and aesthetic types of wood. Its red finish gives your deck a perfect and colorful look. There are many shapes and sizes of mahogany that can perfectly fit your exterior. To keep its looks, you need to ensure that time after time you seal it and this will maintain colorful and beautiful look over the years.
4. Cedar Decking
Cedar decking is commonly used in many Long Island homes since it falls among the best decking for Long Island. There are a variety of colors, shapes, and sizes of cedar which can suit any home in Long Island.  The golden and beautiful look gives your outdoor space a very classy appearance. Cedar decking can last for years without showing any signs of damage, but to achieve this you have to ensure regular maintenance which may be an extra cost.
5. Pressure-treated Wood Decking
The name 'pressure-treated wood', suggests that this type of decking can withstand any kind of weather conditions. It is mostly used for decking in Long Island since it does not rot, it does not get damaged by insects and it also doesn't face problems of weather damage. All you need to do as a homeowner to ensure quality performance is to maintain your deck regularly. In the case of pressure-treated wood, you will simply use wood preservatives regularly.
All these five types of decks have their own special features that make them the best decking for Long Island. However, when looking at composite decking, you will realize how outstanding it's features are. That's why it is the first decking choice for any home. All you need to have in mind is that by the end of the day, you would have chosen a perfect brand like MoistureShield.